The Pull: A Look at the Comics Dropping the Week of January 1st
Happy New Year, everyone! Just because it's the world's most hungover day doesn't mean the comic wheel stops turning, so today, it's time to look at another week of comic releases in The Pull. It's a Marvel heavy week, as they unleash a torrent of #1s, not all of which make the cut for me. Let's look at what's dropping today, led by something that…isn't a #1 at all!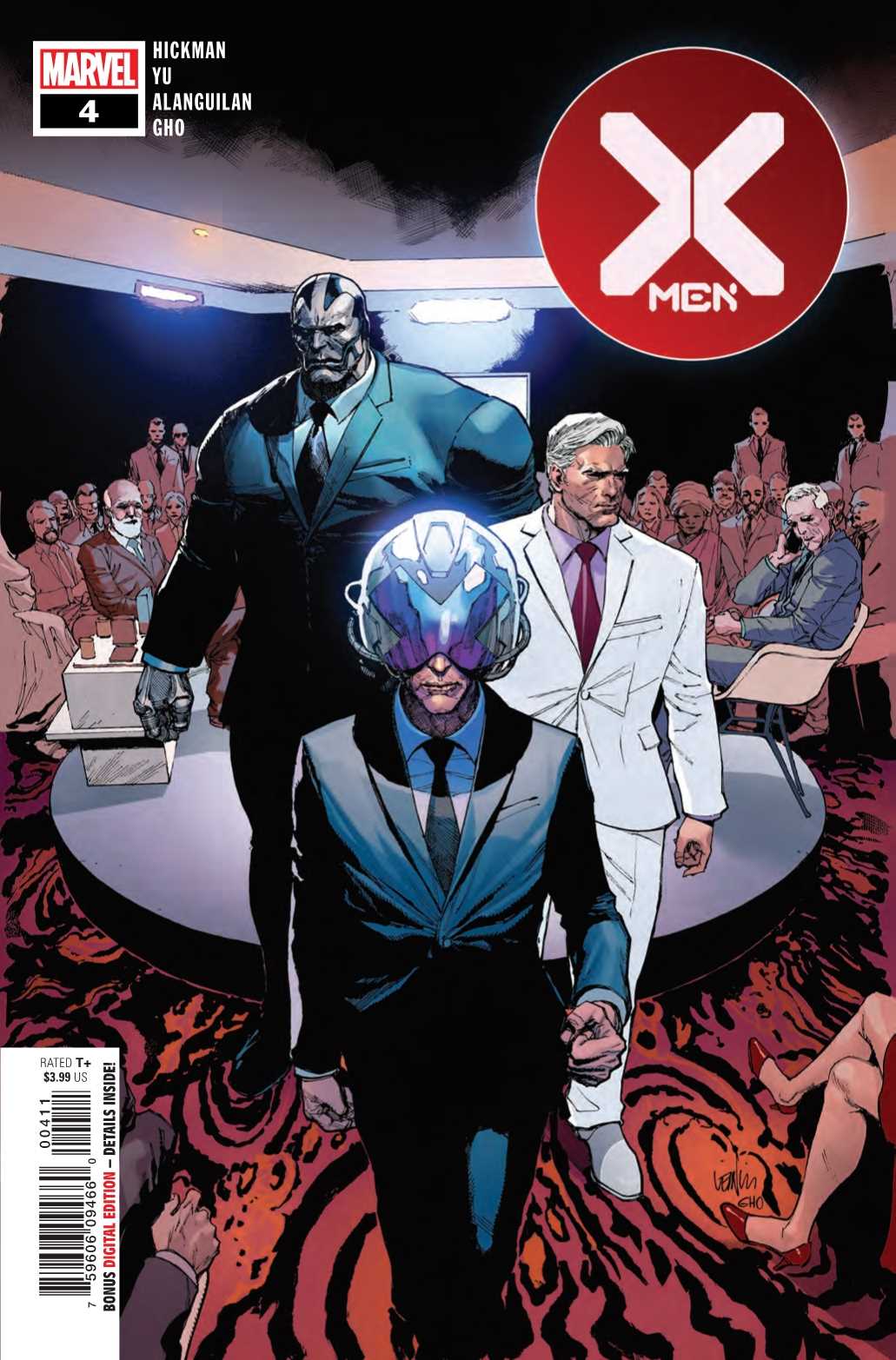 Book of the Week: X-Men #4
Gerry Duggan told me this was the best early issue from Dawn of X. Oliver Sava was raving about in on Twitter. It features Apocalypse wearing a suit on the cover. That's really all it takes to get me fully onboard, but boy, I'm excited to read a Jonathan Hickman X-Men comic after hitting the rest of the Dawn of X line hard the last couple weeks. The rest of the line has a somewhat homogenous flavor – take that how you will – and to Hickman's credit, his comics always feel different.
Plus, again, APOCALYPSE IS WEARING A SUIT ON THE COVER. Where does this man get his suits made? It clearly is a custom job requiring a very good tailor. Is this something Apocalypse came with? Does he already have suits? Did Jumbo Carnation design it for him when he got to Krakoa? And if he wears suits, does Apocalypse also wear normal clothes when he's hanging out? Like, is he a sweat pants guy after a long day of cleansing the world of non-mutants? These are questions I am wondering.
The rest of this article is for
subscribers only.
Want to read it? A monthly SKTCHD subscription is just $4.99, or the price of one Marvel #1.
Or for the lower rate, you can sign up on our quarterly plan for just $3.99 a month, or the price of one regularly priced comic.
Learn more about what you get with a subscription