The Pull: A Look at the Comics Dropping the Week of July 13th
An interesting week of comics leads to a lot of competition for the top spot. But there can only be one, and when in doubt, always bet on A.X.E. As they say. They say that right? Whatever they say that now. To The Pull!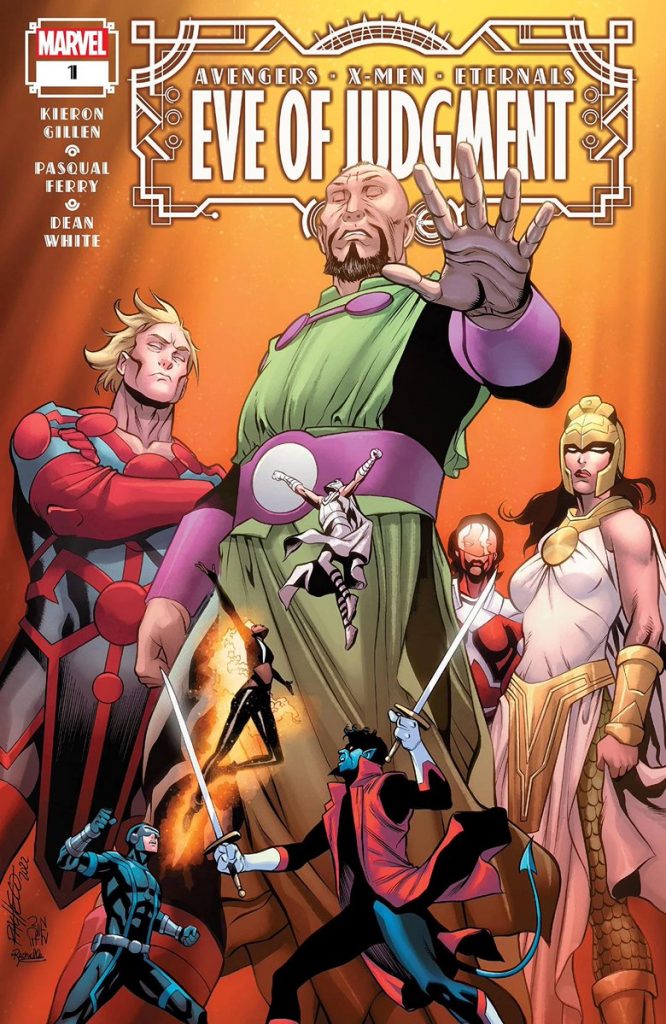 Book of the Week: A.X.E.: Eve of Judgment #1
I'll be honest: I love event comics! I especially love well-structured ones that build clearly from story that precedes them. I'm getting that sort of energy from A.X.E.: Judgment Day, as writer Kieron Gillen is developing something that feels like it could be special. A lot of times, these events feel like they could fall apart from the forced seams, as the statement that "this all connects!" doesn't necessarily hold true. But that work has been done here, with Gillen's efforts in Eternals and Immortal X-Men leading to a tidy narrative fit between all of this.
This one-shot is sort of the jump-off for all of that Judgment Day business, and with Pasqual Ferry onboard (and Dean White coloring him!), I'm ready to get it going. Come on, Judgment Day! I want a good Marvel event!
The rest of this article is for
subscribers only.
Want to read it? A monthly SKTCHD subscription is just $4.99, or the price of one Marvel #1.
Or for the lower rate, you can sign up on our quarterly plan for just $3.99 a month, or the price of one regularly priced comic.
Want the lowest price? Sign up for the Annual Plan, which is just $2.99 a month.
Learn more about what you get with a subscription