The Pull: A Look at the Comics Dropping the Week of March 31st
It's a small week! Celebrate everyone, because these lighter weeks are few and far between here in The Pull. Let's go through all of my buys, recommendations, and curiosities, led by a slam dunk book of the week.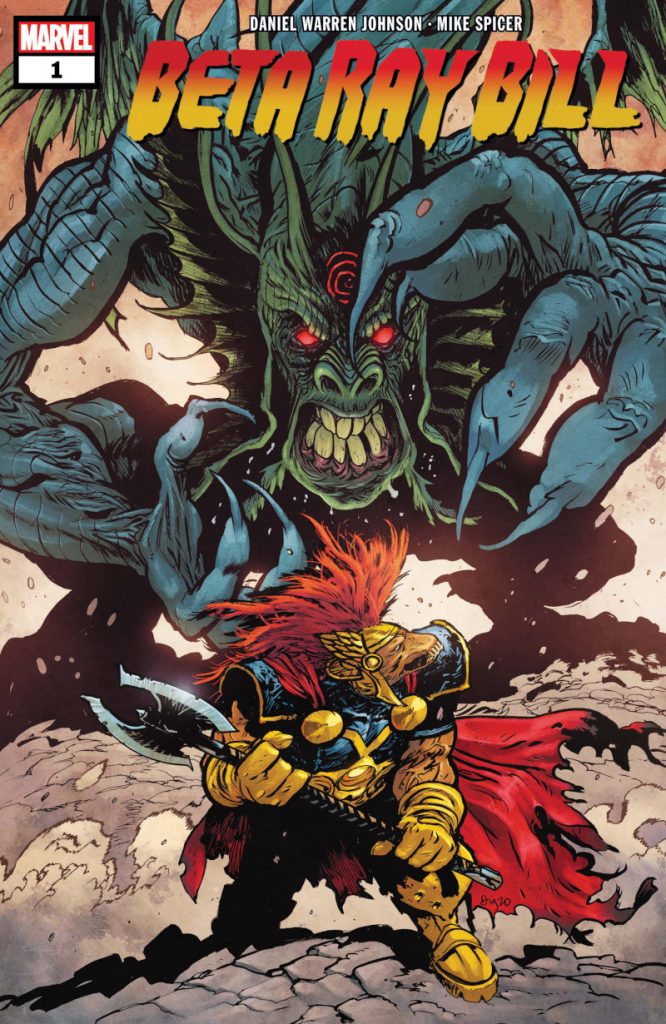 Book of the Week: Beta Ray Bill #1
This is one of those weeks where the headliner title was pretty easy. That's for one reason: Daniel Warren Johnson. My guy DWJ writing and drawing basically anything would be my pick of the week. Let's consider some possibilities.
DWJ writing and drawing a series starring The Sentry (my least favorite character): Absolutely. Big David Finch energy from New Avengers #1 would be here.
DWJ writing and drawing a Power Pack book: My god yes.
DWJ writing and drawing a Stilt-Man book: I won't even dignify this one with a response.
DWJ writing and drawing a Pa Kent book: This was actually pitched! And my answer would be yes!
DWJ writing and drawing a series about Matter Eating Lad: No doubt at all.
While there are some picks that would fit Johnson better – say, this Beta Ray Bill title – there aren't any ideas I wouldn't want to see him bring to life in a mini-series. Is this whole breakdown effectively obfuscating the fact I have no idea what this series is all about and I'm just excited for Daniel to do Daniel things? Absolutely. But whatever. We like what we like. And I love Daniel Warren Johnson's work.
The rest of this article is for
subscribers only.
Want to read it? A monthly SKTCHD subscription is just $4.99, or the price of one Marvel #1.
Or for the lower rate, you can sign up on our quarterly plan for just $3.99 a month, or the price of one regularly priced comic.
Want the lowest price? Sign up for the Annual Plan, which is just $2.99 a month.
Learn more about what you get with a subscription