The Pull: A Look at the Comics Dropping the Week of November 23rd
When there's fierce competition at the top, tie goes to the comic I haven't read yet. So, let's look at the highlights from the week's releases, led by Tradd Moore doing Tradd Moore things.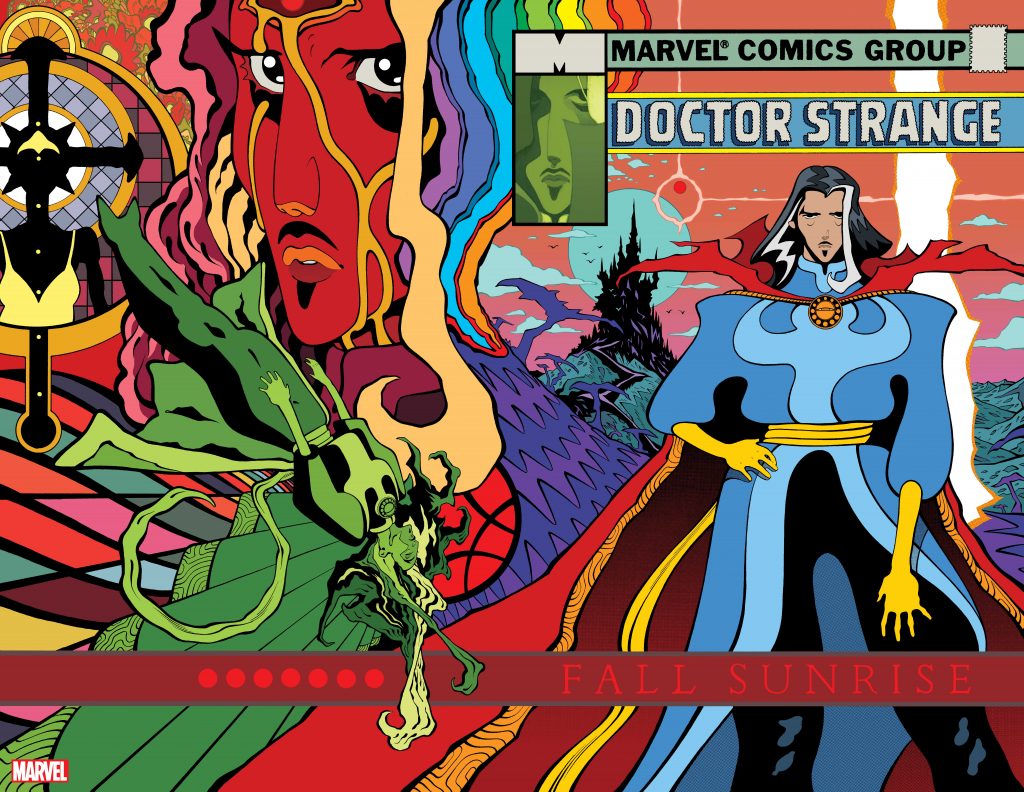 Book of the Week: Doctor Strange: Fall Sunrise #1
I was recently talking with someone in comics about how it feels like some publishers aren't taking big enough swings. While there are plenty of good comics, a lot of the most interesting work comes from unusual, atypical directions we might not have expected. That's part of the reason Doctor Strange: Fall Sunrise is such an appealing series. Tradd Moore is a singular voice, someone that does his thing, which is unlike…pretty much everyone else's thing in comics. Unleashing him on a Doctor Strange miniseries feels like a recipe for at the very least an incredibly interesting comic, if not something far more. I can go for that.
The other part of the reason it appeals is, of course, Tradd is extremely good at this comic thing. Like Strange himself, Moore can make magic happen, except his is solely on the page. I have no idea what to expect from this comic, but you know what? I love that! That's exciting! More excitement, please!
The rest of this article is for
subscribers only.
Want to read it? A monthly SKTCHD subscription is just $4.99, or the price of one Marvel #1.
Or for the lower rate, you can sign up on our quarterly plan for just $3.99 a month, or the price of one regularly priced comic.
Want the lowest price? Sign up for the Annual Plan, which is just $2.99 a month.
Learn more about what you get with a subscription