"Short Term Pain for Long Term Gain": Looking at the Year So Far in Comics Retail
Back in January, I wrote about the state of comics retail, talking with a selection of comic shops about how 2019 was for them. Overall, their tone was hopeful, as those who were the worst off were finding ways to solve the problems they faced, while most were in solid shape. There was a new year ahead of them, and this crew saw potential. Opportunity. Hope. As Bruno Batista from Big Bang Comics told me, "Comics aren't dead. Comics aren't dying. But the direct market, as an industry, needs to keep learning and evolving."
It was a perfect coda to the piece, a message about how everyone – creators, publishers, distributors, retailers – needs to keep growing to ensure a better future for the direct market.
The good news is, 2020 has brought ample opportunity for everyone to learn and evolve. Unfortunately, it's due to dire circumstances, not out of hope of creating the next generation of comic fans. The coronavirus pandemic has changed the direct market – potentially forever – and asked each and every retailer to make a choice: adapt or die. To their immense credit, the vast majority have focused on the former, doing everything they can to make it through the unreal hardships this situation has brought to their doorsteps.
While we've covered the world of retail on a micro scale quite a bit this year, as this time of global change has been matched by industry specific shifts, I thought it was worth taking a holistic look at how everyone is holding up in the face of these challenges at the halfway point of 2020. The results are predictably all over the place, as not all six-month stretches were created equal, with each city, state and country having different lengths and severities to their shelter-in-place orders. Typically, shops I talk to are within some degree of separation of one another, but the spectrum here is broad and fortunes are fluid in a way I've never seen before. But it's still worth a look. Even if there is a lack of consistency in experience, there's plenty of value in what each of these people have to say.
That's what we're going to be looking at today, as we examine the story so far for comics retail in 2020, underlining how each shop has done in the face of unexpected challenges, what has been working (or not) for each of them, and how everything is shaping up as we head into the second half of the year.
---
While there are plenty of places we could start, we'll begin with the same overarching topic I typically lead with: how they're doing relative to the year before. While the first half of 2019 hardly lit the world on fire, at least they were able to be open in full then. Needless to say, 2020 has been a wildly different experience for that reason alone. Amongst the shops I spoke to, the majority of them have been open to walk-in customers somewhere between a third and half the year, even if all of them were still actively selling comics during their in-store closures via curbside pickup, delivery, mail order, and other avenues of sale. 1
While some like Eitan Manhoff's Cape & Cowl Comics in Oakland, California have continued to be closed to customers – he has the ability to open, but Manhoff "made a super tough decision" to stick it out with curbside pickup and mail order 2 because of the immense growth of the virus in his area – the bulk of the shops I spoke to are now open to customers, albeit with limitations to how many customers are allowed in-store at a time.
Because of how each region has differed in its approach to the pandemic, there was incredible variance in experiences shop-to-shop. Even with that in mind, some shops had pretty straightforward answers when I quizzed them on how their years have been. Big Bang Comics' Bruno Batista simply described the year as "bad" despite high hopes for the year, while Patrick Brower of Challengers Comics + Conversation shared that his shop with partner W. Dal Bush was down "over $72,000 versus the first six months of 2019," even resulting in the closure of the shop's second location. 3 Brower added that even June – a month that came after the return of new comics and in-store customers – was down a few thousand dollars from the "catastrophically bad" June of 2019, which was their "worst June in over five years…until now." Not ideal.
If that was the only version of the story, that would look rather grim – and it is still far less than ideal – but as I said, results were varied. Comikaza's Jacob Sareli said his shop in Tel Aviv was down in June relative to 2019, but with single issues starting up again, he shared the month "exceeded our expectations." Steve Anderson of Maryland/Virginia's Third Eye Comics has "seen business return strongly," post shutdown, while Ralph DiBernardo of Jetpack Comics in Rochester, New Hampshire is actually up on the year, albeit with a commensurate increase in expenses. Edmonton's Variant Edition Comics has seen a decrease in revenue but an even more significant drop-off in spending, resulting in greater profits thanks to a more focused line of graphic novels and single issues, per its co-owner Brandon Schatz. 4
That's a broad range, performance wise, but it gets even more complicated once you work the human factor in.
"In a lot of obvious ways 2020 has sucked so bad. We were completely closed for about three months, I had no employees, and the comics industry came to a screeching halt," Manhoff said. "But despite that, I'm not sure if I've ever felt the love from our community like I did over those three months. The outpouring of support for the shop and the staff was completely overwhelming.
"I'm not a crier… unless people are unexpectedly super nice. So I definitely shed some tears this year."
Manhoff said 2019 was his shop's strongest year yet, and when you pair that with a pandemic year, he believes there's no meaningful comparison to be made. It's completely apples to oranges. And that's a totally fair assertion. 2020 is the year where rulebooks have been rewritten, because nothing has followed any semblance of expected paths.
One thing I will note, though, is that if there is a silver lining of the pandemic, it's that shops were fortunate the shutdown happened during the first half of the year. Historically, it's considerably slower than the second. While there's never a good time for pandemic related closures, you'd likely take the first half over the second if you were a comic shop, especially if you can get back up to speed before the ensuing half arrives.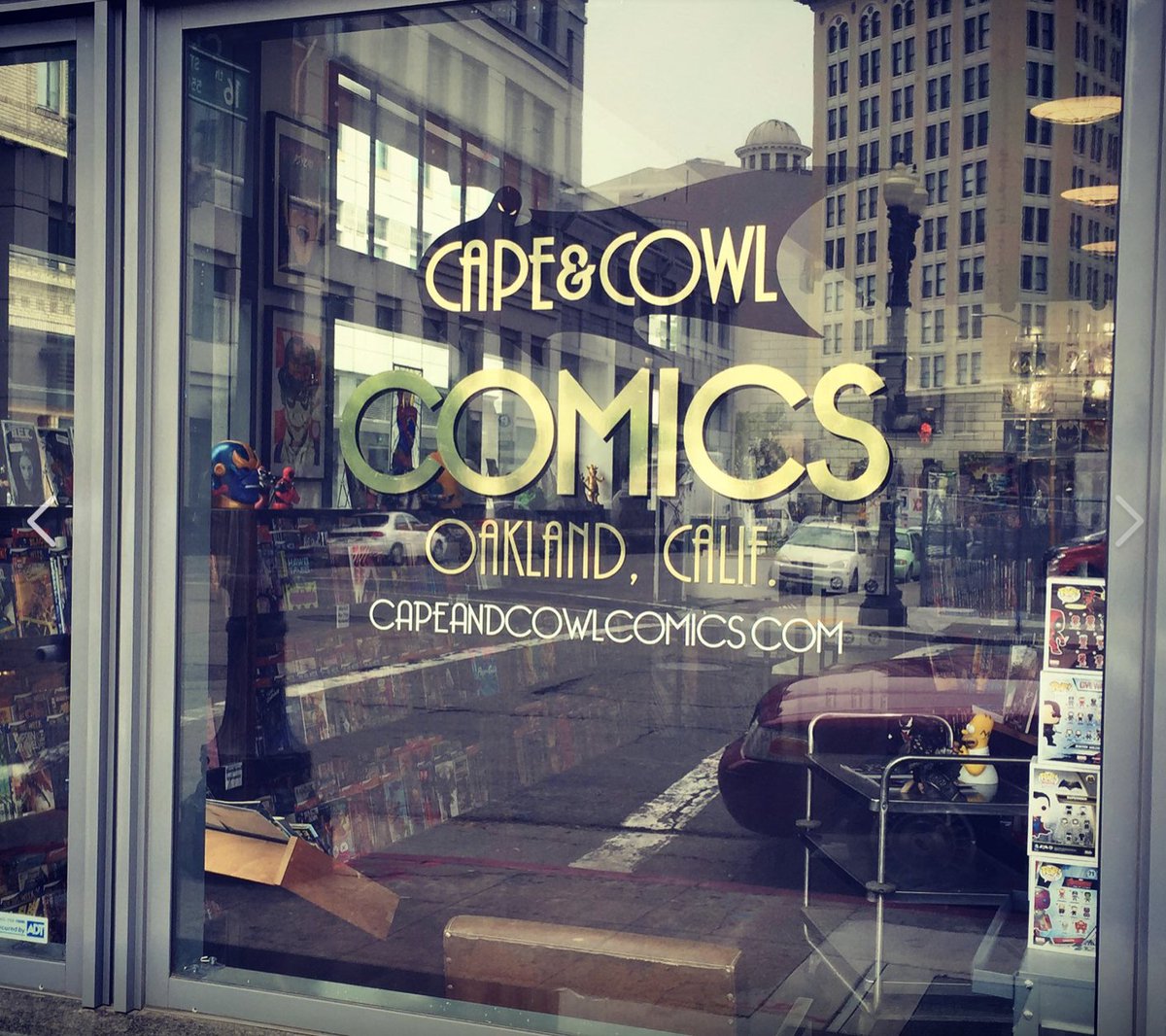 As is often the case this year, whether or not they did that very much depended on the shop, and much of it relied on how heavily they bet on a strong return. It would have been completely understandable if orders were tight when Diamond reopened and single issues started flowing in full again. 5 Shops had a lot of questions in mind when making those initial orders, Batista told me.
"Would customers stop buying comics? Come in less often for safety reasons? Stick to online ordering and therefore not browse the shelves for some random extra comic or two?" Batista said. "All of that was taken into consideration, and orders at FOC 6 were lowered as much as possible."
Big Bang wasn't the only store that did just that. Everyone played things tight to a certain degree. But one saving grace was returnability. Almost everyone I spoke to shared they ordered tighter on single issue comics unless returnability was offered. And given that this was a fairly common carrot – BOOM!, Image, Vault, DC, and others leveraged this much-loved tool – it helped ensure some titles were ordered to find an audience rather than to sell out. It even led to higher ordering numbers post closure than pre-pandemic in some situations.
"With returnability offered by so many publishers and bigger discounts from others, we actually increased our orders when Diamond came back," DiBernardo said. "Overordering is allowing us to better nail down what our customers want and to figure out which customers are not back yet." 7
"We're chasing numbers up – demand is strong for new comics and graphic novels, and we're adjusting to this," Anderson told me. "We had even ordered a bit more aggressive than we originally planned, as we began to anticipate the demand, but we're in a good place with following the numbers now."
Finding your levels is important. These tools have helped shops do just that, as most have gotten to a point where they have a good idea where consumer demand is now. But still, any semblance of market predictability is gone with uncertainty so high, as Brower discovered.
"We adjusted down on everything, thinking people would be uneasy being back in stores, but that was honestly a mistake, at least for the Big Two," Brower said. "Marvel and DC books are actually selling higher for us than before the shutdown, but every other publisher is suffering.
"People want the tried and true titles but are less willing to try something new."
While we'll get back to other publishers here in a bit, I wanted to talk about consumer enthusiasm for a second. Like retailers, I was uncertain how thirsty for new comics consumers would be during a pandemic and an economic crisis. It's hard enough to sell comics in a usual situation, and with time in shop limited and the release lineup streamlined, expectations were low. The near universal results are in, though: readers are thrilled to have new comics to buy.
"We have not seen fans this excited for comics in a minute," Anderson said.
"People were stoked to get their hands on some fresh paper singles!" Batista added. "People that love comics love comics, and they want them no matter what. Everyone was so happy that there was new stuff out!"
Incredibly, one of the biggest hindrances to greater success was something publishers at the top did to ensure they didn't overburden retailers: slowed release schedules, as publishers – particularly Marvel – greatly limited its release lists upon their return. DiBernardo told me his "customers can't wait for a normal ship week."
"Our customers are eager to shop but when a week like this comes up, 8 where there's less than two dozen new comics on the rack, they leave frustrated," DiBernardo noted.
"Comic fans want their comic books."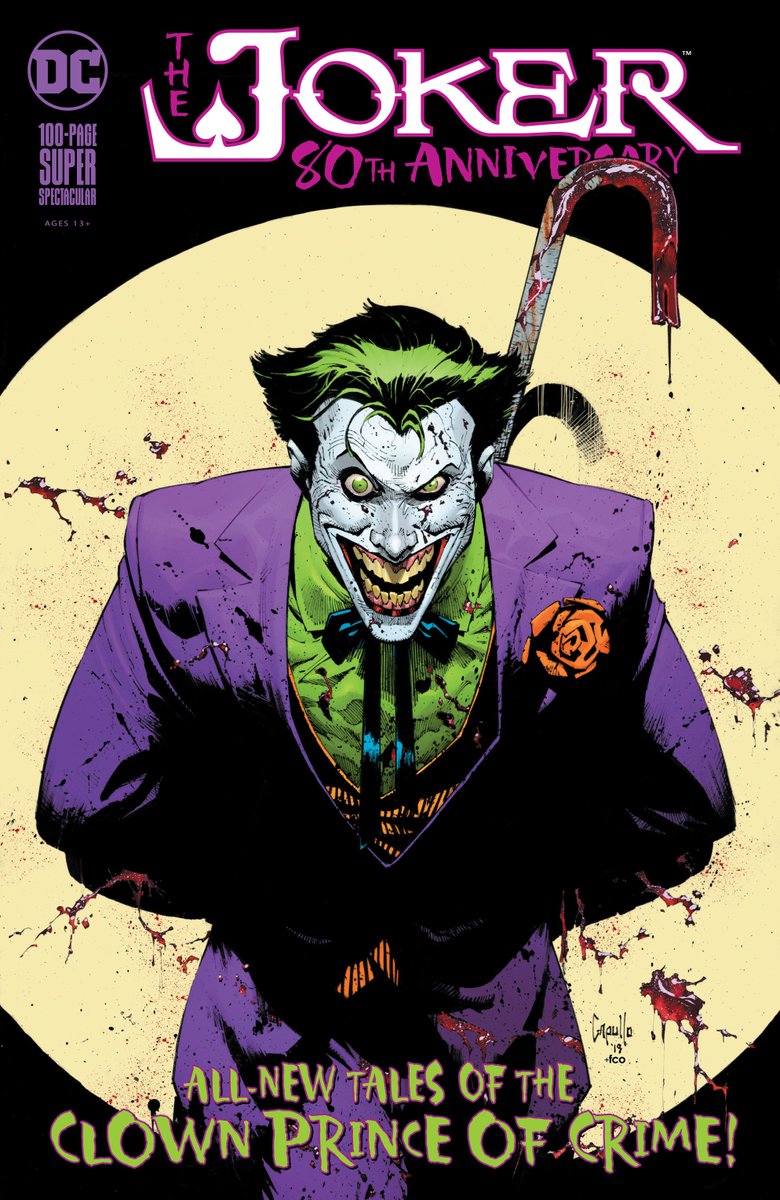 A lot of what they want, bizarrely, is from DC Comics. I say "bizarrely" because in my January retailer feature, DC was in terrible shape at shops, lagging well behind both Marvel and its usual standards within its main line. 9 Now, "DC is killing it," as DiBernardo told me. This is where the cleverness of DC's plan during the pandemic has seemingly been bearing fruit, as getting ahead of the curve and into the hands of the thirsty masses has generated gains for them, especially with Marvel largely sitting the return to single issues out to date. They cornered the market, effectively, capitalizing on a quite literally captive audience that was desperate for entertainment. Part of that comes from a phenomenon Anderson mentioned, which is that "everything is finding an audience."
"The schedule of titles was drastically reduced, and I think that's really actually helping boost sales on all titles," Anderson said.
That's something Brower echoed when he told me, "the reduced output of the industry as a whole is making selling books a little easier right now."
This might go hand-in-hand with something else the Chicago retailer told me when I asked what was working for Challengers. He noted that "just being open for in-store shopping is what matters to most people," as if the simple act of being able to shop in a store, returning to some level of normalcy, is worth whatever cost comics come with. I've long thought of comics as a medium steeped in nostalgia and comfort for many, but this is an entirely different level.
There have been many other titles to connect this year. Schatz noted that all-ages graphic novels and more finite stories have been successful, suggesting that "the books that come out with a good answer to 'why is this story being told' are flying off the shelves." This makes sense. Who wants to repeatedly visit a shop during the pandemic for a new volume of a series you just started? Much of the success Schatz has seen comes from smaller publishers, as BOOM! and more focused graphic novel lines have thrived for him.
DiBernardo's mail-order business has exploded this year, with TKO Studios being a leading light. Constant reorders have been necessary for this new-ish publisher's line at Jetpack. Manga and comics that have been adapted into other mediums like The Boys and Umbrella Academy have thrived at Sareli's shop. He had a theory about why the latter has connected, saying "people had time to watch a lot of series and movies based on comics, so they wanted to read the source material during the lockdown."
Other drivers have been a bit more personal, like Manhoff's suggestion that what has worked for him has been "staying true to who we are."
"We've always prided ourselves on promoting new publishers, creators, and ideas and we're not going to stop that because they aren't a sure thing like an X-Men or Batman," Manhoff said. "We've brought in a number of new issues and books by lesser known publishers and creators over the last few months and quite a few of them have turned into respectable hits for us!"
A decent chunk of this has come from a "big increase in purchases of comics made by and featuring people of color" at Cape & Cowl. The Black Lives Matter movement and the push to make anti-racist behavior part of everyday life has been a massive element of the tapestry of 2020, and while Manhoff didn't say this was related – he shared "stocking and promoting these stories have always been super important to us" – he was thrilled about this trend.
Not everything lit the world on fire, though. While many shops I spoke to thought it was too soon to tell what hasn't connected this year, some did stand out. As Brower mentioned before, non-Big Two publishers have struggled at Challengers, which kills him because of how much they "stepped up to help the retailing community." That's something DiBernardo has seen as well, as indie publishers have been met with "a lack of sales across the board" at Jetpack.
Manhoff shared that the shutdown has affected all ages/young adult graphic novels and manga in a major way in his store, despite them being his fastest growing categories going into March. His guess as to why? That these are the types of books where people "really need to browse to make their selection in a way they can't really do online," which impacts him dramatically given that he's still not open to in-store customers.
Most troubling amongst all the trends, though, was one Brower mentioned about new single-issue titles. They just aren't connecting with readers past their debuts.
"Even if #1's sell decently, most of them die for us by #3," Brower said. "Buyers just aren't taking as many risks right now, even with recommended titles."
The weirdest part about 2020 in comics retail – beyond the pandemic and assorted other crises, of course – is how each positive trend came with a counterbalance from another shop. One shop's main driver is an anchor elsewhere. Just think of what Brower said about single issues, and then consider that Anderson described single issues as "trending up." Everyone has an inversion of their experience, even within the small group I spoke with. It's unlike anything I've seen before, as normally some level of consistency is evident.
Not in 2020.
---
While that gives us insight into how things are shaping up in 2020, performance wise, it has been a year of substantial change for the direct market beyond just sales. Business practices have changed. Events have been pushed. DC has…well, done DC things. Those naturally had substantial impacts – if only in terms of real estate in the retail conversation – but I wanted to see how much they really were affecting planning.
And we're of course going to start with the #1 topic for comic shop owners this year outside of the pandemic: DC. The Distinguished Competition is by far 2020's industry leader in the all-important "inciting rage in retailer forums" statistic, with its formation of two new distributors in Lunar and UCS, its divorce from Diamond, and its ongoing flirtation with digital first products driving many a retailer to reach for blood pressure medication. A month into DC's move away from Diamond, though, shops are considerably more relaxed about the publishing giant and its plans.
"It's just a new company to do business with," DiBernardo told me about DC partnering with Lunar and UCS. "We use three or four game distributors. Multiple book distributors. it's just someone new we have to write a check to.
"We've had no problems, no issues and no hard feelings. It's just business."
"As a Canadian retailer, I had to do some hard digging to make the shipping numbers work out, but we managed something that looks like it will provide a good structure to move forward," Schatz said. "I honestly look at what DC did as a 'short term pain for long term gain' decision, which is refreshing to see in this industry, which more readily relies on short term solutions that harm the longer game."
Anderson is feeling "very optimistic about DC," especially with the publisher's strength in recent months. Customers have responded strongly to current and upcoming projects like Joker War, the Joker 80th Anniversary Special, Death Metal, 10 Black Label, and "even surprise hits like Legion of Super-Heroes #6," an issue that sold out within two days despite Third Eye tripling orders. 11 DC's performance has seemingly flipped in half a year, a miraculous recovery if there ever has been one.
The two biggest complaints about DC were timing, which I've covered elsewhere, and something Brower mentioned. That was how difficult working with Lunar 12 has been from a subscription fulfillment standpoint. Because most point-of-sale systems were integrated with Diamond already and because DC's move was so abrupt, incorporating shipments from Lunar and UCS into most systems has resulted in a dramatic increase in work. Brower described it as "maddening." Effectively, Lunar/UCS orders have to be manually entered into point-of-sale systems instead of automatically populated from invoices. That's been a nightmare with no clear path to a solution.
"The amount of extra time it's going to take just to get the comics into the right subscription boxes is an unacceptable burden of extra work," Brower told me.
Ultimately, though, Batista's take matched the overall vibe from shops, even if there was frustration amongst some of those I spoke to: "DC did nothing wrong. As a company, they made a business decision, that's it."
"Sure, things could have been handled in a less abrupt way. Sure, there could have been more preparation (or any) in terms of how stuff like POS data was going to be handled," Batista added. "But it's done. DC has left Diamond for different pastures. No point grinding that axe over and over again."
Both DC's departure from Diamond and the pandemic affecting product availability have led to shops expanding their lineup of distribution partners. It's not just Lunar and UCS being added to the mix, either, as shops like Cape & Cowl are now ordering DC, Dark Horse and IDW trades and graphic novels through Penguin Random House as well as BOOM! and Viz via Simon & Schuster. While they aren't "quite as convenient as just ordering everything through Diamond," Manhoff has found the benefits – "free shipping, low damages, no shortages, easy to get replacements when needed, etc." – to be worth the added work.
DiBernardo dramatically altered his distribution partner list, and it has led to significant gains in other lines, even if some channels – namely puzzles – have fallen off. Schatz has gotten into contact with some non-Diamond publishers, buying direct from houses like Peow and ShortBox, adding to its stable of direct comic partners that already included TKO and Bad Idea. These kinds of moves lead to more work, but also greater diversity in distribution options and more protection if things go awry, as well as some of those very happy things Manhoff mentioned. 2020 has been a massive year for the expansion of distribution partnerships for retailers, both on a large and small scale.
That's likely going to be one of the lasting changes from the pandemic, as this enormous moment in history has required flexibility. That's not the only tweak that might carry forward, though. Shops I spoke to believe much of what they started doing during the pandemic may live beyond it, like live shows on social media, contactless sales, 13 curbside pickup, expansion of mail order services, and beyond. As Sareli told me, "If we can't service you face to face, we will do the next best thing we can together (while) upholding the social distancing laws."
During their shutdown, Big Bang opened its ComicHub shop, 14 which led to a big realization for the Dublin store.
"The most important thing is that we should have launched our ComicHub website a lot earlier. We wanted it to be just right and kept putting it off, but then we had to pull the trigger with things not being as polished as we wanted them but you know what, it still works and we have been getting customers all over Ireland just because of it," Batista said. "Sometimes just having something that works is a lot better than not having something perfect.
"It's a lesson that we always need to remember."
These kinds of changes were a lot of work up front, but Anderson spoke for the group when he said he learned "a ton" during this experience. It's fueled hope for him, as the veteran retailer said, "I feel we're coming out of this a lot stronger, and more recharged than we were before."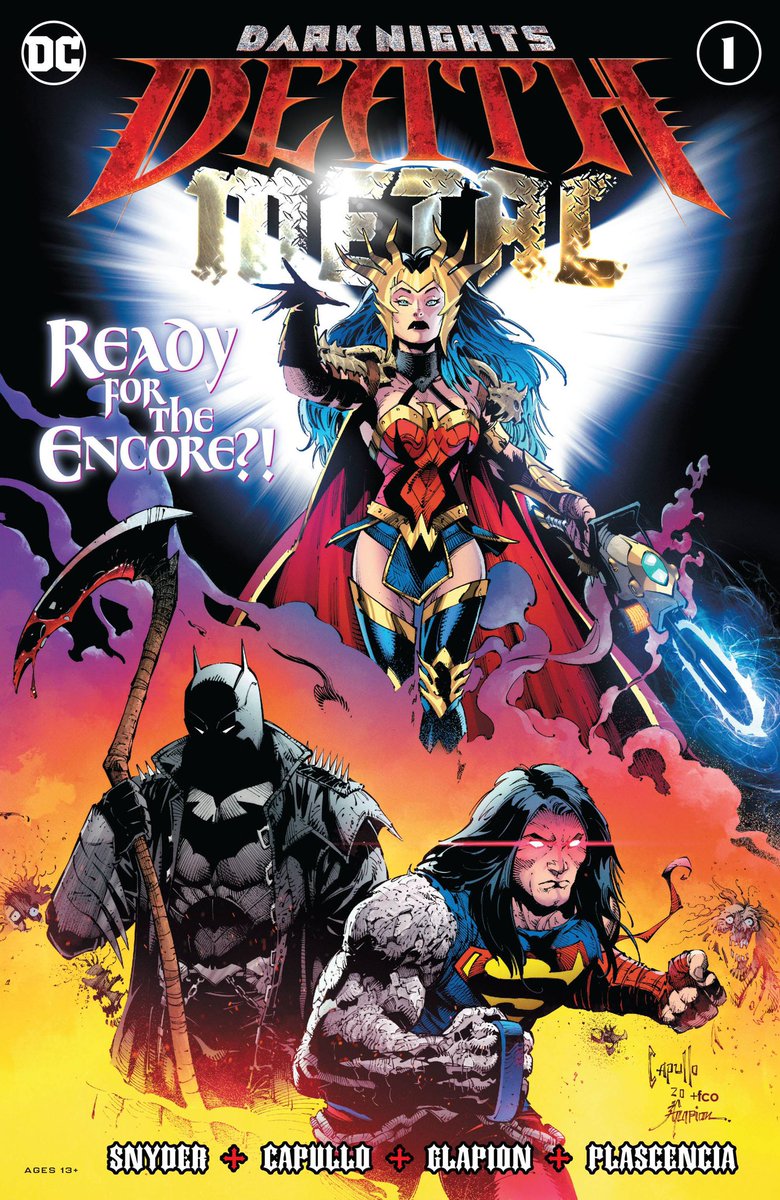 That's good, because some of the postponed events from earlier this year are coming soon. The next three months will see the bulk of Scott Snyder and Greg Capullo's Death Metal released, the totality of Empyre dropping, and the arrival of the first big crossover of the HiXmen era in X of Swords. Those are big pushes for DC and Marvel respectively, and they could make a big difference for shops if they hit. So far, interest is rather mixed amongst customers.
Schatz described Death Metal as "molten hot," with the recent first issue performing strongly at nearly every shop I spoke to. It seems as if it might have an area of impact on related titles, as well, and with its predecessor Metal previously doing work for shops, belief in it is high. It's undoubtedly the clubhouse leader from the jump, especially with the first issue already proving itself.
On the flipside is Empyre, which Batista labeled as an "early candidate for most affected by the pandemic," as he said it had zero heat before, and now, as Schatz put it, it's "ice cold." Despite it being a title from one of Marvel's hottest writers in Al Ewing that involves both the Avengers and Fantastic Four, it barely has a pulse with its launch just a week away.
The one in the middle is X of Swords. It's the furthest out, which might be the reason it's a bit more polarizing. Anderson believes it's going to be a "MONSTER" 15 while Sareli is concerned its robust nature could chase away younger subscribers who flocked to House of X and Powers of X when they can't afford the story. The range for this one is broad, with Schatz believing it will lead to short-term gains and potential losses afterwards, a more middle of the road answer than I saw elsewhere. 16 We shall see.
It might be too early to even tell. DiBernardo noted that "consumers aren't really sure what's going on," as so many titles – particularly ones at Marvel – are still on hold. It's hard to get pumped for what's next when it's unclear when "next" might be, which is why he believes "getting the shipping schedules back in order will allow customers to get excited about what's coming."
The last event I wanted to talk about isn't a comic one, at least in terms of content. 17 One significant, specific cost for comic shops from the pandemic was how it robbed each of them of Free Comic Book Day, an event that doubles as the biggest sales day of the year for most shops. Because of the pandemic and the need of publishers to get material out there, Free Comic Book Day became Free Comic Book Summer. This was the way it had to be, as foot traffic is limited because of social distancing needs. But it's undeniable that extending Free Comic Book Day from one Saturday to nine Wednesdays is not a lateral move. There's no way it generates comparable traffic. With that in mind, most shops did what they had to do.
They dropped their orders.
As Batista reminded me, shops pay for these free comics. Without the ability to sell to the masses who show up for free comics – Big Bang usually gets around 2,000 people – because occupancy is limited and each week has so few free releases, there's really no point to the event in his mind.

"This defeats the purpose of Free Comic Book Day. It's idiotic and it's only happening because a lot of these comics are tied in to upcoming storylines and are already printed," Batista said. "We will be ordering copies of relevant comics for our customers plus a few extras (for example, the Marvel Free Comics for our X-Men and Spider-Man readers) but we won't be having any sort of event.
"We would be risking the health of our staff and our customers and that is something that we simply cannot and will not do."
It also doesn't help that initial indicators show your average comic shop customer has no idea Free Comic Book Summer is a thing, as even Robert Kirkman and Chris Samnee's exceptional Fire Power #1 – a Free Comic Book Summer release – confounded readers.
"If the excellent Fire Power FCBD book is any indication, customers don't really understand what these books are without being tied to a specific day, and without an event to tie it to, there's no incentive for us to really stock heavy," Brower said. 18
Some are still onboard for it. DiBernardo is hopeful having nine days instead of one will generate repeat traffic, which he says will turn into a sale "if we do our job." Anderson has similar thoughts, noting that Third Eye has done Free Comic Book May before, in which they gave away a free comic every Saturday in May after Free Comic Book Day, creating "repeat traffic" in the process. He still has doubts – even Anderson dialed orders back a bit – but also hope, even wondering out loud if Free Comic Book Summer "could be an initiative that springboards out of FCBD every year in the future" if it's successful.
Maybe. Maybe not. We'll see in a few months, I suppose.
---
Therein lies the rub, of course. As with everything, even previously believed to be sure shots like an upcoming X-Men crossover or a Free Comic Book Day spin-off are rife with uncertainty. That's the word of the year – uncertainty – as the future is more nebulous than ever in the direct market, which is really saying something. It's genuinely impossible to say what will work or won't work today or tomorrow, especially when comics have barely even ramped up at this point, with Marvel largely rolling out its lightest release list ever over the past month and a half. Things could change and change quick when everything is firing on all cylinders once again. Whether it's for the better or worse is unknown, and likely would depend on the shop.
But the good news is this: readers are excited as heck for new comics. That was a universal response from shops I talked to, with customers eagerly anticipating upcoming releases like the Joker War storyline, Geoff Johns and Jason Fabok's Three Jokers, 19 and other upcoming projects like Tom King and Clay Mann's Batman/Catwoman series, whatever King is doing with Watchmen, and all things mutant related. Everyone is desperate for Saga to return, which previously was announced for 2020 but has yet to get a return date scheduled. Plenty of comics are generating interest. But some of it is even more basic than that, as DiBernardo said his customers just want "a normal ship week of comics."
"They are dying for it."
When I asked shops what they would like more of out of their partners, their responses were predictably varied. Some standards recurred over and over, like returnability. Schatz viewed a continuation of returnability as crucial to future, mutual success, saying, "When we see a publisher is willing to meet us halfway on something and provide a safety net for our orders, it tells us that they are confident in the product and want us to be able to find that project's full potential."
Brower wants full line PDFs to aid in ordering, as Image has done that recently, which helped Challengers immensely. Above all, he's looking for partners to "think of the safety and well-being of everyone before you act," especially when it comes to potentially leaving Diamond, as that premise worries him.
Sareli wants a "calculated publication slate" from publishers, with "not too few or too many books to put out weekly" being a great start. He's hopeful for continued flexibility from them as well, as the looming specter of COVID-19 can change everything for shops instantly, especially with numbers spiking in the United States. Publishers helping shops survive is a core tenet of what most retailers want, whether that's returnability, deep discounts, or sales on backlist items.
But they also want help generating traffic. Some of that would be through marketing, but Batista believes most of it would come from the comics themselves, and he used something from this past week as an example.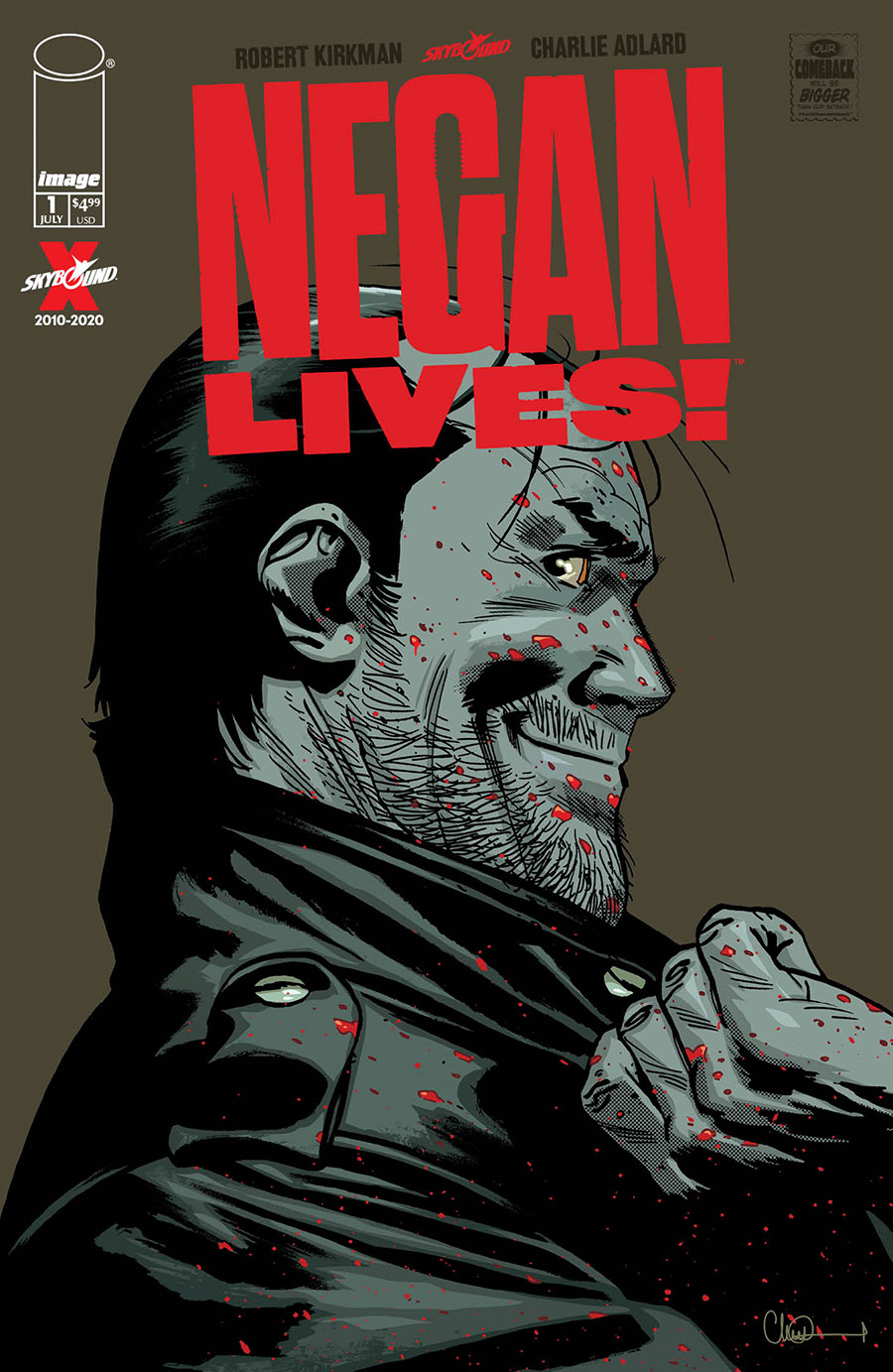 "Robert Kirkman put out a new, surprise Walking Dead comic 20 and just gave it away to comic shops. This man put his money where his mouth was and decided to support the stores that have had his back for years with something new and exciting they could make money from," Batista said. "That is what we need from our partners. Not necessarily free stuff (but hey, we won't say no to that) but stuff that we can sell, stuff that will get our customers excited to come back to the store every week."
That's it. It's not about releasing more comics or releasing fewer of them. It's about releasing the right ones; the ones that get people excited. We've seen encouraging changes in that regard, as Marvel streamlined its release list, DC has shown a greater focus on flagship releases, and other publishers have tightened their lines to go with a short-term, all killer, no filler look. That's a good thing, because as Batista noted, the killer is what brings the customers to the shop.
"We need more cool new series, we need more stuff that matters, we need customers knocking on our doors on a Wednesday before opening because they can't wait to get their hands on this new comic."
2020 has forced comic shops to continue to learn and evolve, as it was the only way to survive the pandemic. And to their credit, retailers have stepped up, finding ways to make their businesses work in this new world order. But if the first half of the year was defined by survival, then the latter is about getting back on track. And it's going to take everyone to do that, with retailers continuing to adapt and publishers putting their best foot forward. We'll see if they get there. But Batista sees light in the dark, even if there could be pain along the way.
"These next six months are going to be crucial for all of us retailers. I can unfortunately see a few not making it," Batista said. "We need to remember that the number one thing is keeping the customers happy and engaged. If you manage that, if you keep putting out comics our customers want to read, that will be a big, big step back to normalcy."
Thanks to Anderson, Batista, Brower, DiBernardo, Manhoff, Sareli, and Schatz for the insight.