The DC FAQ: Attempting to Understand DC's Big Move by Answering Ten Key Questions
So…that happened.
On Friday, DC decided to pull the plug on its relationship with Diamond Comic Distributors entirely, leaving its multi-decade partnership with the long-standing distributor – whose much bandied about monopoly 7 began with DC signing exclusively with Diamond in the 1990s – to continue with the two distributors they helped spawn in Lunar – aka DCBS – and UCS – aka Midtown Comics. It sent reverberations throughout the comic industry, a seismic move that triggered celebration and anger in equal amounts.
Near as I can tell, the average response has been rather black or white. It's either all the way bad or all the way good. But let's be honest: that's just not the way these kinds of moves work. There's good, there's bad, and there's a whole lot in-between. Even beyond that, it all depends on who you ask. So there's nuance there, even if no one seems fond of admitting it. As per usual, that's what we're going to explore in far too long a fashion.
However, instead of my usual longform approach, this week's piece is going to be a little bit different. We'll be answering a series of ten questions related to the move, with the hope being that we'll find what this deal really means once emotions are removed from the equation. But enough of that. Let's belabor the point no longer. To the questions!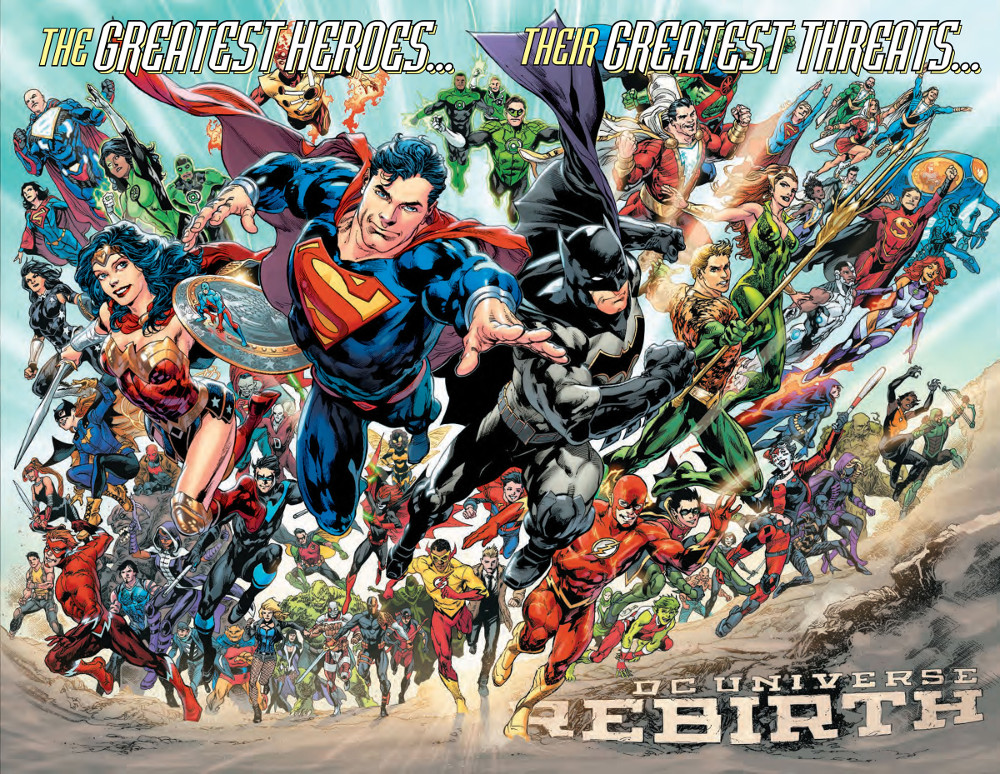 Was this a good move?
It's too early in the article for this question. Let's come back to this one later.
---
Was doing this in the midst of a pandemic, an economic crisis and during massive protests the right time to make such a move?
Probably not.
This is the one thing everyone I spoke to agreed on: the timing was at best weird as heck and at worst an absolutely nightmare. Comic shops are already struggling, their customers are having a tough go of it, no one wants to go outside to avoid getting sick, if we do want to go outside it's to protest horrific systemic racism and police brutality, and, oh yeah, the unemployment rate is through the roof, so a lot of us just don't have money to spend. If you could design a perfect time to bury this news, it would be the Friday they announced it on. And if you could design a perfect time to make this transition as painful as humanly possible – and please consider they're effectively asking shops to make this decision, get signed up, and order in the period of a few days, from what I understand – this would be it.
The counterpoint here is simple: when would retailers be happy about this? The answer is never. There is no time that would have made them understanding of this change, or at least the vocal ones. 8 Truthfully, there is no "right time" for this move in the minds of retailers. However, if there was anything that might look like it if you squinted really hard, this sure wasn't it.
---
So why now then?
If now was a bad time to do this, then why did DC leave Diamond when they did? There are three ways to answer this. One, you can come up with your own answer, which based off the larger response on the internet, people are doing. 9 Two, you can take DC at its word, which was the following:
The timing of the decision to move on from Diamond was ultimately dictated by the fact that DC's contract with Diamond has expired, but incidentally, the disruption by COVID to the market has required DC to forge ahead with its larger growth strategies that will benefit both the Direct Market and DC.
I know some were confused as to why DC went back with Diamond at all after it started up with Lunar and UCS if they were just going to do this. The simple answer seems to be what DC said in the above quote: they had to wait for their contract to be up. That was the official, arguably real reason for the timing, even if it came with some level of breakdown in contract negotiations as well. The third way to answer this is option number two with an additional wrinkle related to our current environment baked in. Yes, the Diamond contract was up, but – and I can't believe I'm going to say this after my previous answer – what better time for transition than when everything is broken?
Yes, it's a painful time to change, but there's a reason why you look around at businesses around cities and see some of them making significant cosmetic and structural changes to their physical businesses: if everyone is closed or operating at a lower capacity, why not use that time to find ways to make your business better? I'd wager DC viewed the pandemic as – and I do not mean this in a way that suggests they are pro-pandemic! – a blessing in disguise, giving them both a push and cover to make significant alterations to the way they do business. Pair that with Diamond's multi-week period where they weren't paying publishers – almost certainly instilling them with feelings of uncertainty about their primary distribution partner – and I'd wager this became a "let's do this sooner rather than later" type of idea in a hurry.
So June 2020 was both the worst possible time to do this, but also the best possible one? I know that sounds weird, but it's 2020, and that sounds like textbook 2020.
The rest of this article is for subscribers only.
Want to read it? A monthly SKTCHD subscription is just $4.99, or the price of one Marvel #1.
Or for the lower rate, you can sign up on our quarterly plan for just $3.99 a month, or the price of one regularly priced comic.
Want only the longform content? Sign up for the monthly longforms only plan, which is just $2.99 a month.
Learn more about what you get with a subscription