"This was a Wake-up Call": Creators on How 2020 Has Shifted Their Approach to Comics
Let's agree on something from the start: 2020 has been a year of change. Whether you're talking about the sprawling impact of the pandemic, the resulting economic crisis or the unrest related to systemic racism, 7 the only permanent idea within this year has been impermanence. What tomorrow brings is a guessing game, which makes today a nervy time as our ability to plan with confidence has been eradicated in the face of unceasing unpredictability.
It's no different in comics, as the year has brought a chain of problems that have affected everyone in the industry, from publishers and distributors to creators and retailers. If you look at the direct market alone, the pandemic led to the temporary closure of comic shops and Diamond, which resulted in changes at DC in terms of distribution and the tightening of belts at Marvel and smaller publishers in terms of the cadence of release and volume of their comics, with that idea limiting available work for creators and the amount of product shops had to sell once they reopened.
There was a cascading impact just within that chain, and that's ignoring other huge shifts both in comics 8 and beyond them, like AT&T/Warner fumbling the HBO Max launch which led to layoffs in the upper echelons of DC Comics. It's a lot, and it reveals just how tenuous the perceived stability of the direct market really can be, as comics writer and TKO Studios Editor-in-Chief Sebastian Girner noted.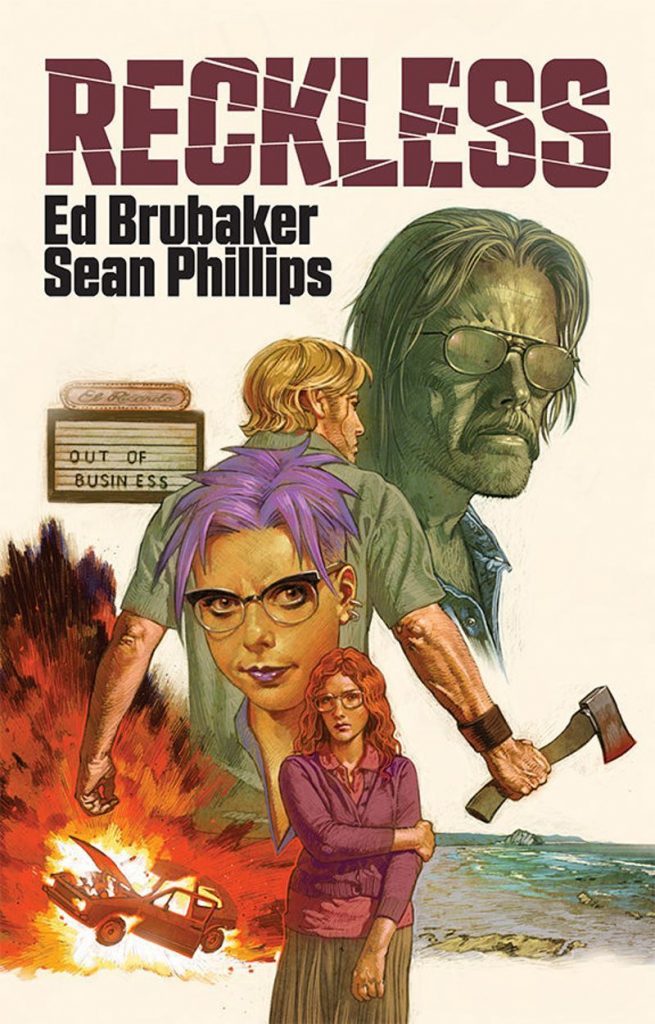 "From an industry standpoint, I think the rapidity with which publishers, from the Big Two through every mid-tier and smaller publisher, were kneecapped when Diamond paused distribution, shows how fragile a huge section of the industry and everyone that is dependent on it is, from publishers to comic shop owners, down to creators and readers," Girner told me.
Once those systems started to break, everyone had to rethink what they were doing after depending on the relative stability of the direct market for so long. Most saw what publishers and distributors did as a response, and we've heard from plenty of retailers who had to adjust their business models on the fly. But save for some rather visible shifts in approach like Ed Brubaker and Sean Phillips embracing graphic novels, Scott Snyder betting on himself, a slew of notable talents embracing crowdfunding, and other unconventional moves like Quarantine Comix and James Tynion IV and Steve Foxe's Razorblades anthology, the creative side has been a bit quieter than those other sections of comics.
The wheels are turning there as well, though, with plans changing, and quickly. Where they're going, only those behind it know, which is why I reached out to a slew of creators to get a feel for what everyone is thinking in the face of such unpredictability. It's important to consider, because the decisions made in the near future could dictate what's next for comics, even if it might be a bit before we get there.
---
I don't track such things, but if I did, I'd wager that I reached out to more people for this article than any I've ever written before. For the past few weeks, my email was a blur of messages, as I assumed there would be a decent portion of creators who wouldn't want to participate even if I offered anonymity as a carrot. It turns out "secret plans" aren't so secret if you tell people about them, and beyond that, we're still only six months into the impacts of the pandemic despite it feeling like at least 300 years. Declining would have been understandable given the situation. I was correct in my assumption, but most everyone did give me at least a cursory thought on how their thought process for comics is shifting, even if they preferred to not connect their names to it.
Because of that level of participation, the range was spectacularly broad. There was a spectrum that went all the way from, effectively, "I'm not considering changes yet because it's too early" to "I can't tell you anything yet because the answer is yes and you'll know what that means soon," the latter of which was immediately followed by a supervillain-like "mu-wah-hah-hah" laugh. 9 Much of the response depended on how the events of this year affected each creator, as some – like artist Jen Bartel – saw limited impact. She was already working on a new project that's still to come, so she just continued onward. For others, like cartoonist Declan Shalvey, the year has been one of constant, unrelenting change.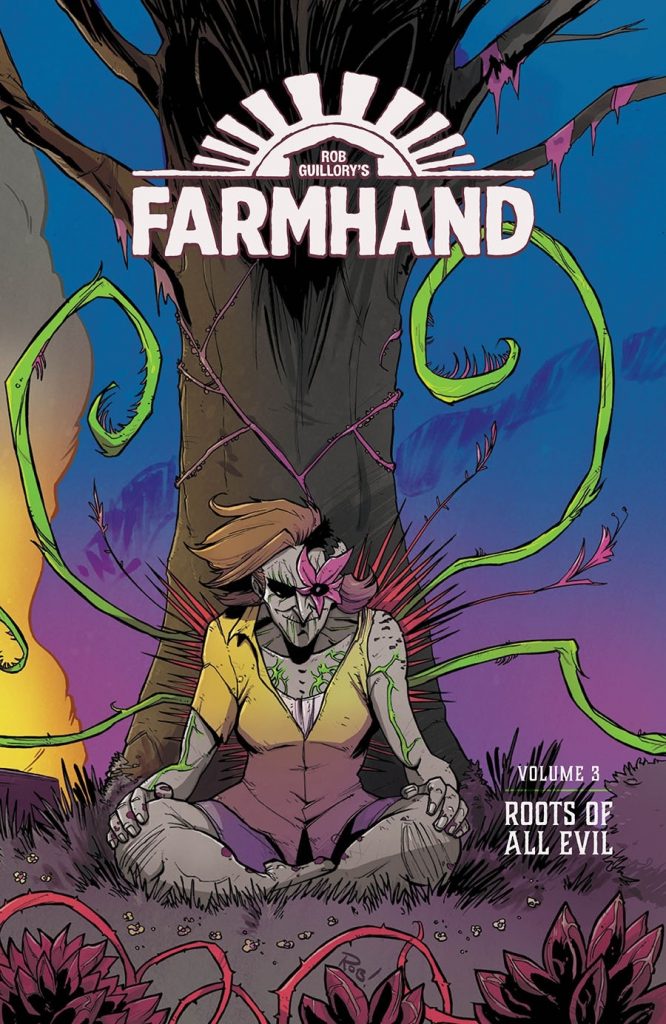 "There was roughly a two-month period where all the work I had felt was solid disappeared, and anything I tried to switch to just evaporated as I was trying to catch it," Shalvey said. "Having to constantly hustle and readjust in the past months has been tiring and stressful."
The point is, though, that there's no definitive answer, if only because there's no single experience these creators share. Some saw their work continue, business as usual, while others saw everything vanish before their very eyes, and everything in-between. And because of that variance, creators are avoiding a one size fits all answer to what comics might be to them. That was evident in the responses to my queries about whether the pandemic and related industry changes have shifted their thinking about how they might approach comics going forward.
Based on the response, it's clear that contemplations are being made, and decisions are as well, as for some the events of the past six months have only acted as confirmation of previously existing beliefs.
"I was already considering changing my approach before the lockdown, but the last six months cements it for me," cartoonist Rob Guillory shared with me. "It certainly feels like a smart move to at least consider a different way of doing things."
How that's happening depends on the person, but there were some themes that stood out. Perhaps the most significant one was a greater focus on self-reliance, and how in a time of such unpredictability, creating your own solutions instead of hoping a gig will be there when everything gets back to normal is the way to go. Writer Jim Zub is like Guillory in the sense that he was already considering changes in his approach. But the events of this year have "sped up the timeline" on plans he was already considering.
"I've wanted to move forward with crowdfunding projects but the stability I had in work-for-hire and traditional publishing made it easy for me to put that off and stick with what I know. The pause or cancellation of several projects in March and April was a reminder that so much of this stuff is out of my control and even huge companies with deep pockets can be shaken to their core by unexpected events," Zub said. "Publishers are great, editors are wonderful, but not every project has to go through the traditional pipeline to be viable, especially now. Opportunities can arrive but they can also be built.
"Comics has always had a Do-It Yourself ethos and I think it's important for creators to remember that in these shaky times."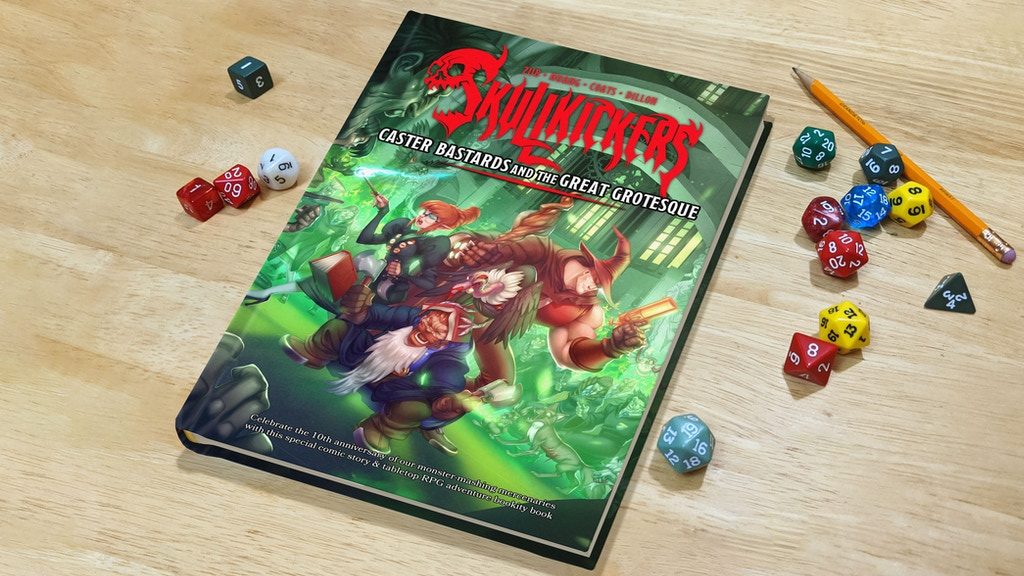 For Zub, that's manifesting itself quickly, as the scribe is celebrating the 10th anniversary of his creator-owned series Skullkickers with a book that fuses a new comic in that world with a tabletop RPG. It's an ideal pairing for the creator, as it marries the two biggest attributes of his brand – fantasy stories and RPGs – into a crowdfunded project on Kickstarter. Instead of waiting for opportunity, Zub is making his own.
The rest of this article is for subscribers only.
Want to read it? A monthly SKTCHD subscription is just $4.99, or the price of one Marvel #1.
Or for the lower rate, you can sign up on our quarterly plan for just $3.99 a month, or the price of one regularly priced comic.
Want only the longform content? Sign up for the monthly longforms only plan, which is just $2.99 a month.
Learn more about what you get with a subscription