The Deep Pull: A Look at the Best New Comics the Week of July 8, 2015
There are more comics than ever it seems, and what that means for comic fans is it can sometimes be harder to separate the good from the bad, the ones you should buy from the ones you shouldn't. It's a terrifying prospect, and one that can overwhelm anyone from savvy veterans or first timers off the street. That's what The Deep Pull is here for.
It's a weekly guide to the most intriguing comics of the week, and in particular, the ones that are coming home with me. Whether you're just looking for a place to talk about the week's releases or for recommendations on the latest and greatest comics, you've come to the right column on SKTCHD.
(Listed in alphabetical order by comic title)
---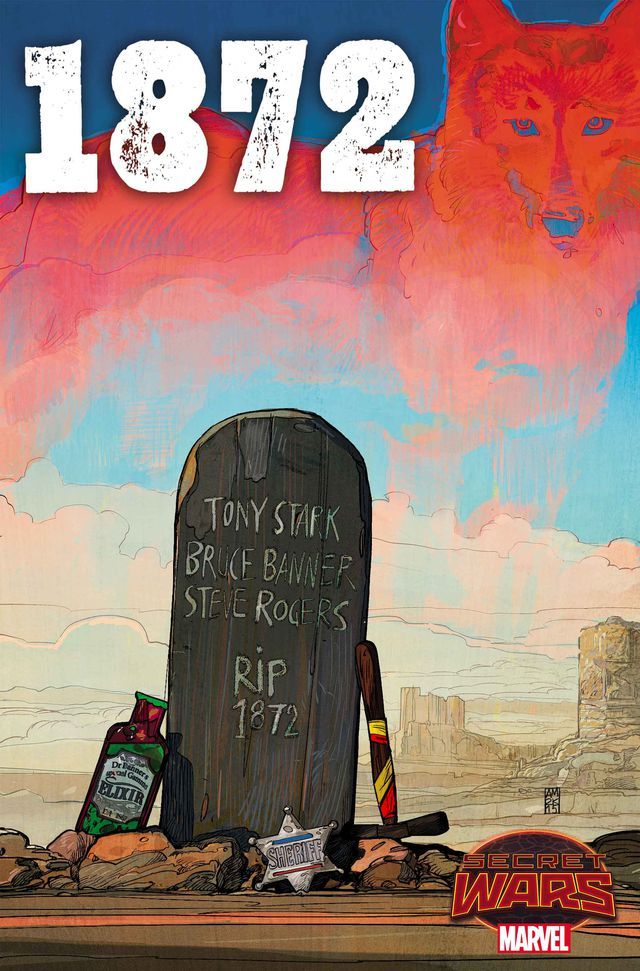 1872 #1
Who Made It?: Gerry Duggan and Doc Shaner
How Much Does It Cost?: $3.99
Why Is It Worth a Read?: I'm not sold on this book in the slightest. I don't really know much about it, I know it stars a character that I don't know anything about (Red Wolf), and it's a Secret Wars tie-in that just doesn't thrill me. So why are you buying it, David? I'm sure you're asking that. Two words: Doc Shaner.
Dude is the absolute best. For real. He's one of my favorite artists in comics, and sure, the book itself isn't that appealing, but I totally trust in Shaner making it worth my while.
---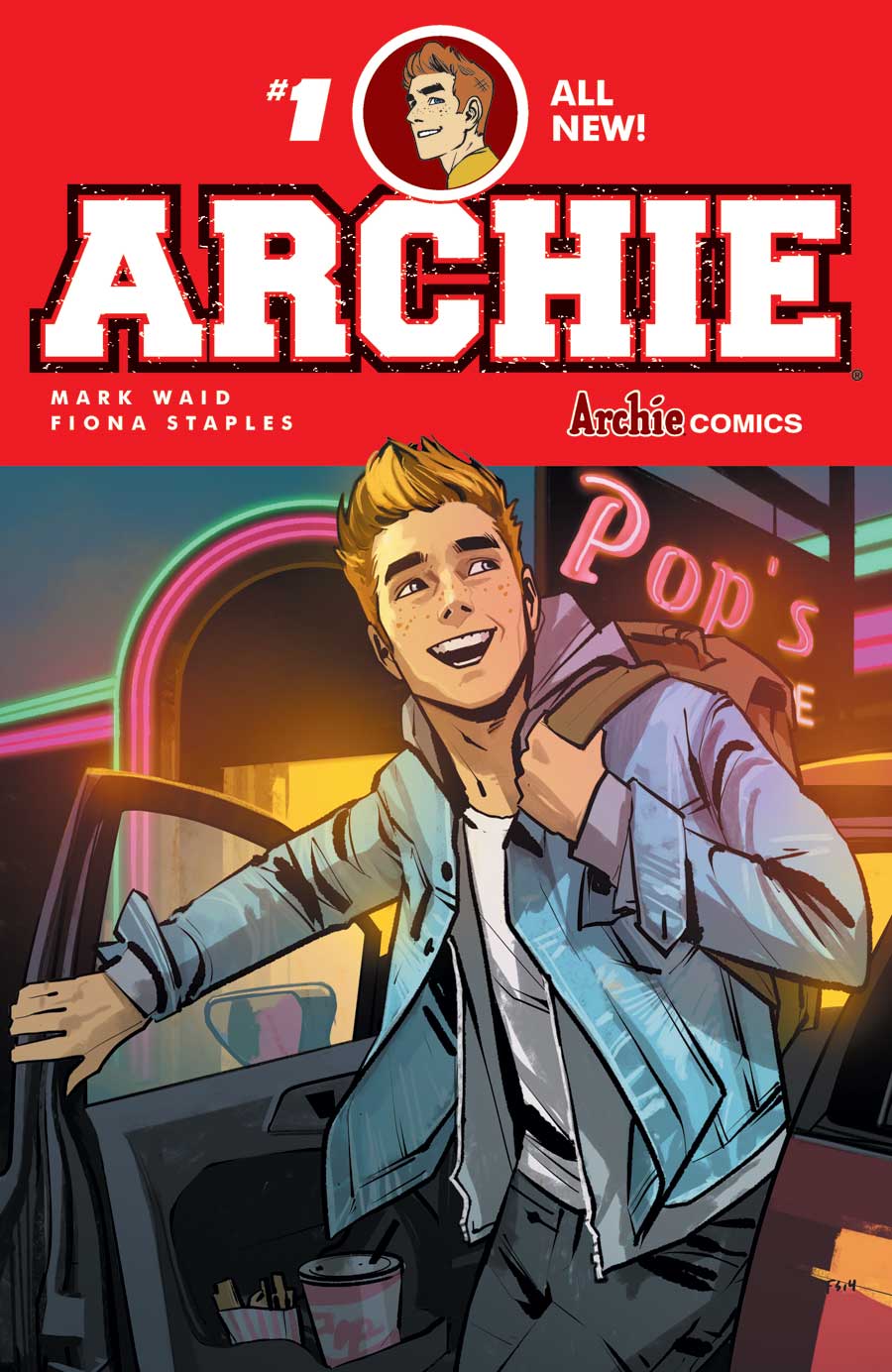 Archie #1
Who Made It?: Mark Waid and Fiona Staples
How Much Does It Cost?: $3.99
Why Is It Worth a Read?: This is another situation where the creators are the selling point entirely. I don't really care about Archie unless they're doing something really different, like Afterlife with Archie. However, this restart is enough for me, and I am genuinely interested in seeing what Wade and Staples have in store for us in Archie for the next generation. Even if Staples isn't destined to stay long.
---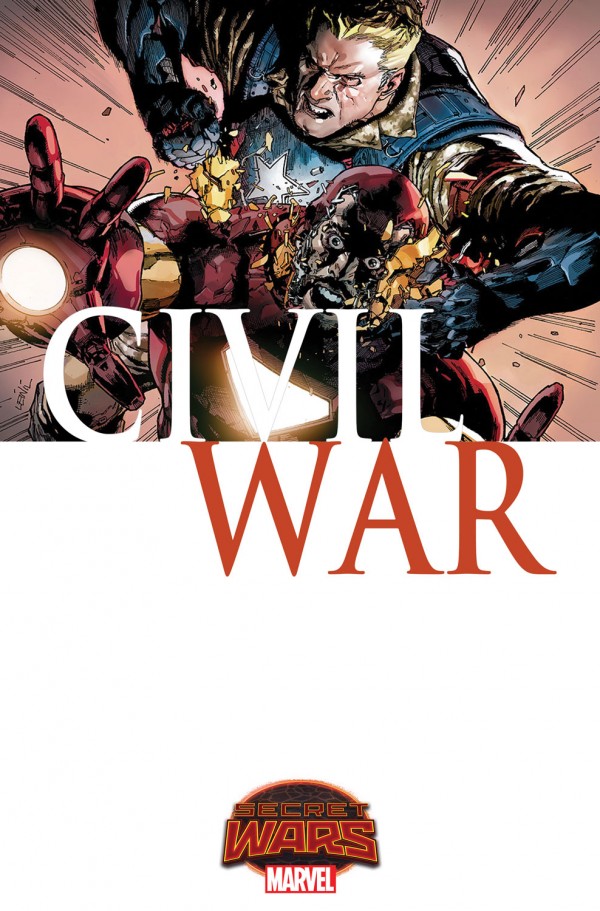 Civil War #1
Who Made It?: Charles Soule and Leinil Yu
How Much Does It Cost?: $4.99
Why Is It Worth a Read?: This is arguably my toughest call of the week. $4.99 for a tie-in comic that is frankly a little weird? Hmm. However, its weirdness is arguably the biggest selling point for me, as I find the concept of an eternal Civil War engulfing the Marvel universe to be pretty entertaining. Soule's a good writer, Yu's a great artist, and I'm willing to check at least the first issue out. That said, I reserve the right to save this for Marvel Unlimited when I actually go to the shop.
---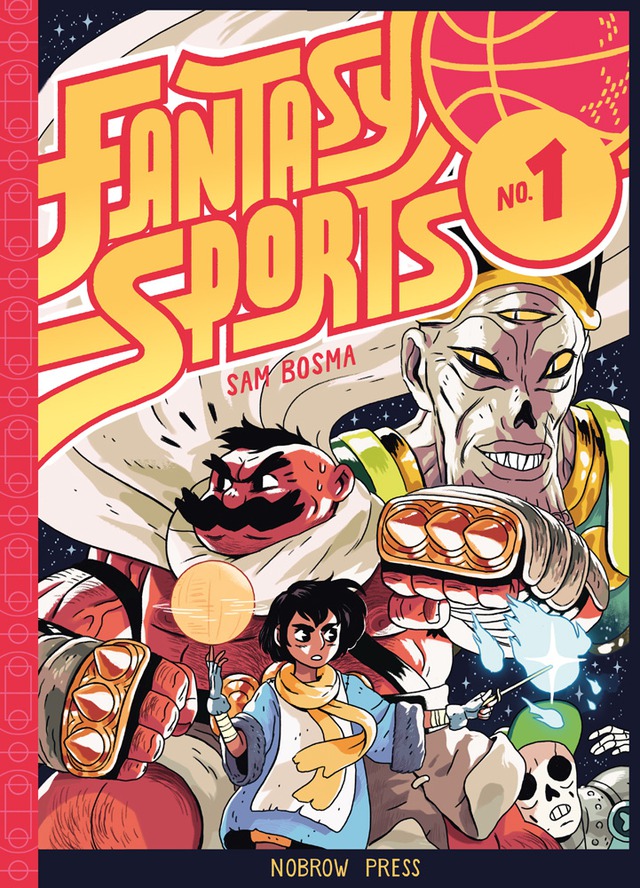 Fantasy Sports Vol. 1
Who Made It?: Sam Bosma
How Much Does It Cost?: $19.95
Why Is It Worth a Read?: I've heard a lot about this Ignatz Award winning book, and its concept seems like a lot of fun. A blend of 60's style sports manga with Mike Mignola styled art? The story of two adventurers having to beat a mummy in basketball to earn treasure? A young adult book with humor? That sounds fantastic, and the fact it's published by Nobrow Press – who make really, really lovely collections – makes it all the more appealing.
---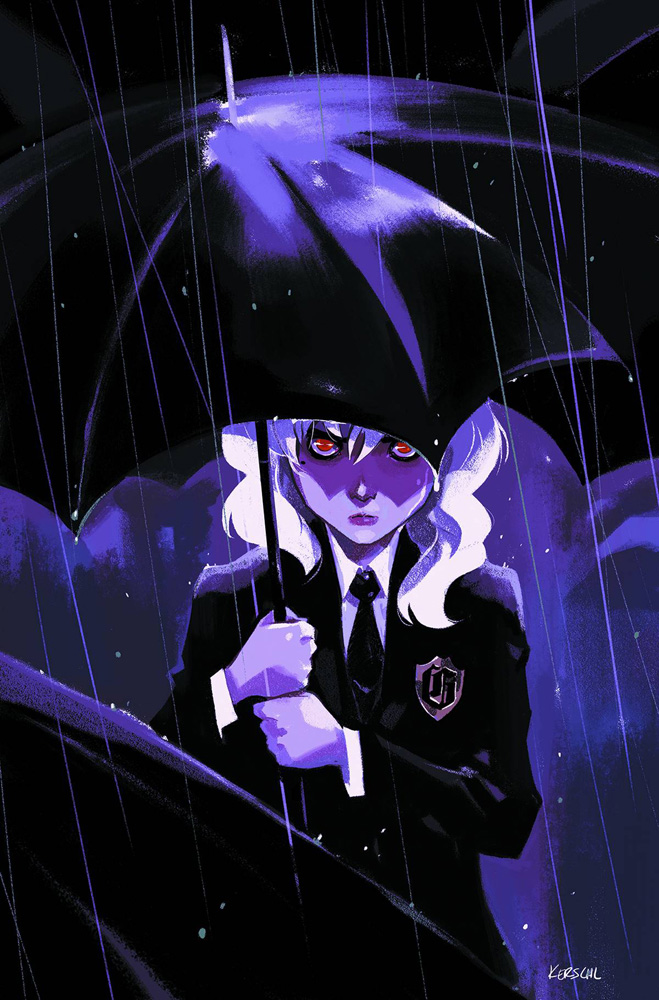 Gotham Academy #8
Who Made It?: Becky Cloonan, Brenden Fletcher and Karl Kerschl
How Much Does It Cost?: $2.99
Why Is It Worth a Read?: Karl Kerschl's back! Karl Kerschl's back! I love me some Kerschl, and honestly, his art is the biggest selling point for me on this book. The story's great too, and it looks like sad times for the fun time gang of Gotham Academy. I imagine we're going to start seeing the larger plot starting to play out, and I think that's important. As much as I tend to enjoy this book, it could use more definitive direction.
---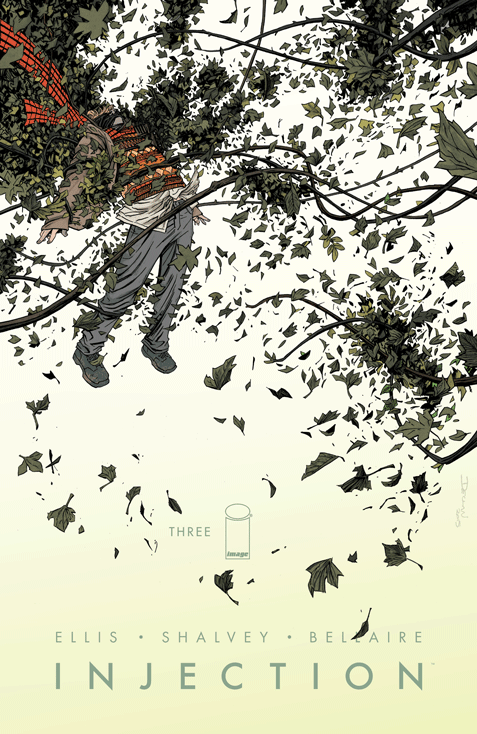 Injection #3
Who Made It?: Warren Ellis, Declan Shalvey and Jordie Bellaire
How Much Does It Cost?: $2.99
Why Is It Worth a Read?: This is one of my favorite books right now, as it's peak Ellis weirdness mixed with Shalvey and Bellaire crushing the visuals as they tend to do. Some have been down on it for not immediately jumping into the story, but to me, they're just building the world and its characters before diving into plot. As someone who is much more interested in the richness of a world before diving into something overarching, what they're doing is vitally important foundation to the story. Plus, it looks sooooo goooood.
---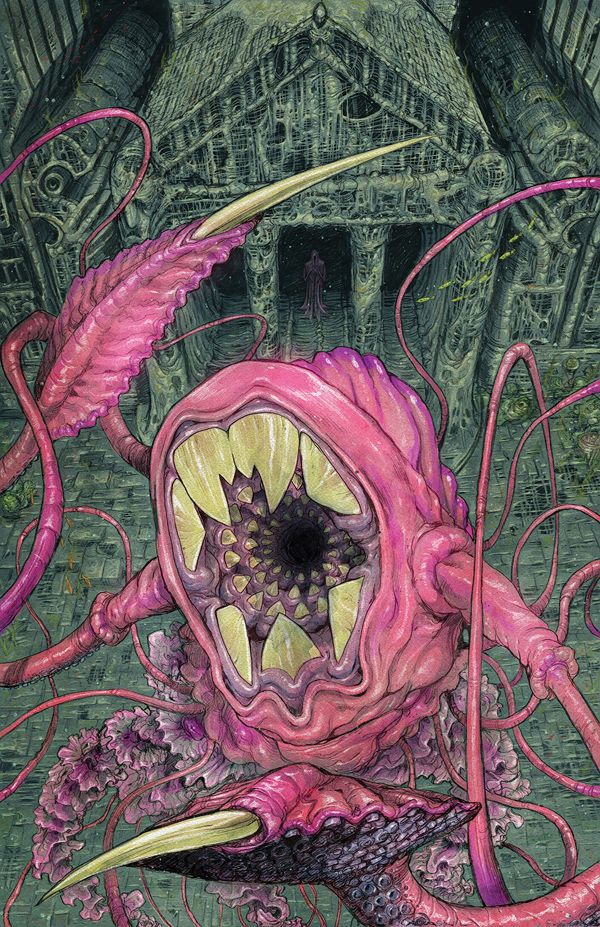 Negative Space #1
Who Made It?: Ryan K. Lindsay and Owen Gieni
How Much Does It Cost?: $3.99
Why Is It Worth a Read?: When I first started writing about comics, a site I liked was Weekly Crisis, which wrote some nice stuff on comics I liked. Ryan K. Lindsay was one of the main folks there, and it's cool seeing his name on a comic like this. I dig the name of his new book – true story, SKTCHD itself was nearly called Negative Space – and the artist (although I hope Gieni sticks around on coloring Shutter), I like the concept, and yeah, the book itself in general looks good. Definitely worth trying the first issue out at the very least.
---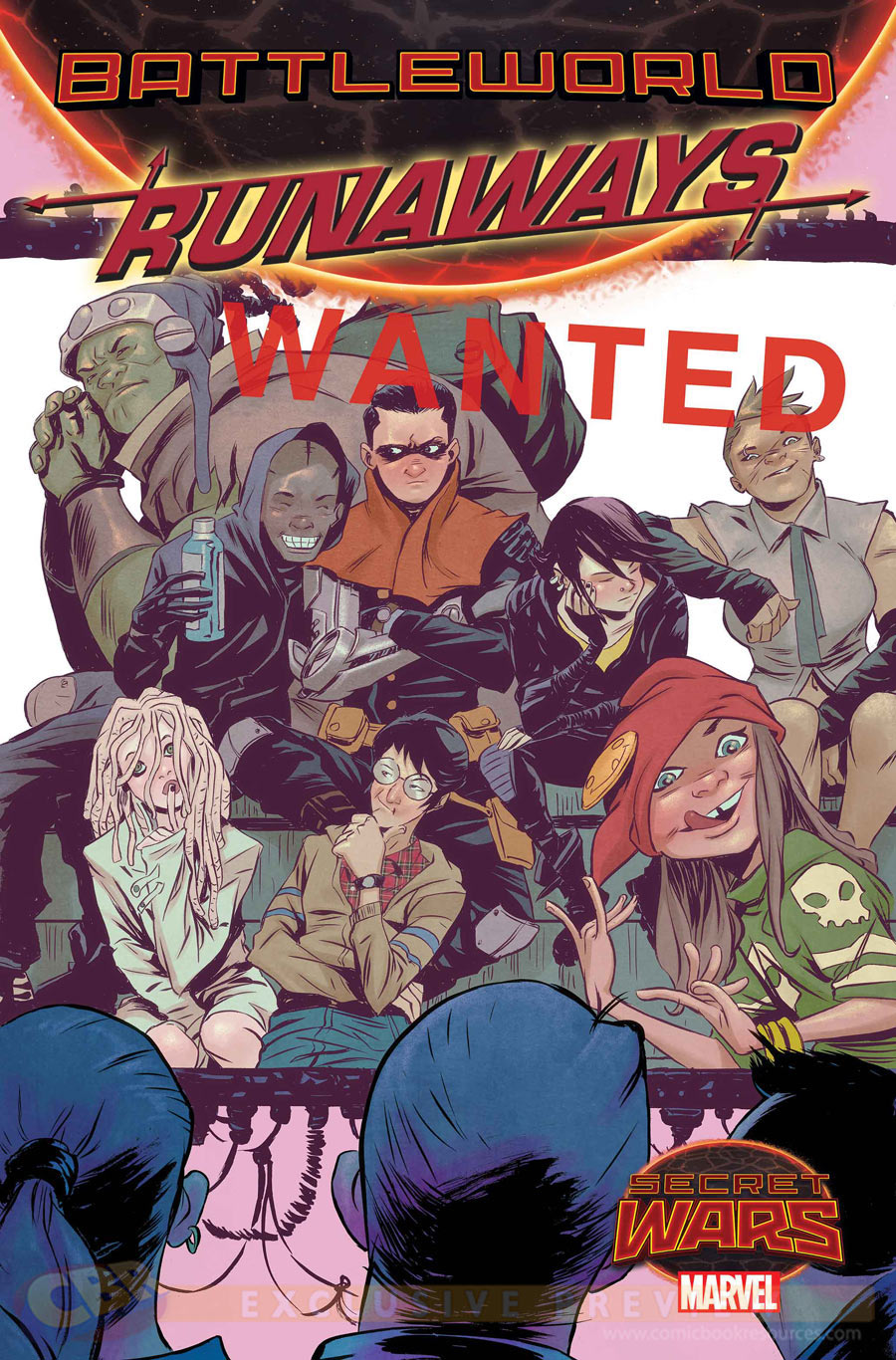 Runaways #2
Who Made It?: Noelle Stevenson and Sanford Greene
How Much Does It Cost?: $3.99
Why Is It Worth a Read?: While this book in a weird way feels more like Assassination Classroom than Runaways to me, I enjoyed the first issue of this Secret Wars tie-in from Stevenson and Greene. I still think we're going to get this as an ongoing of this at SDCC, and I hope we do after reading the debut. The final page reveal was pretty much perfect, and I'm excited to see what they do throughout the rest of this mini.
---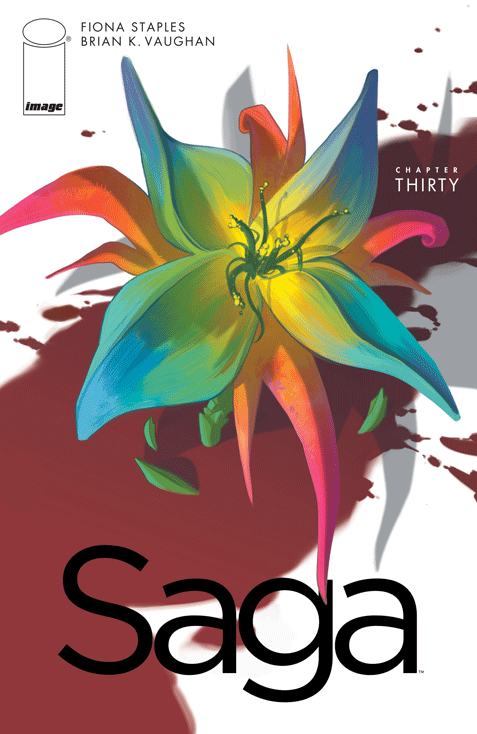 Saga #30
Who Made It?: Brian K. Vaughan and Fiona Staples
How Much Does It Cost?: $2.99
Why Is It Worth a Read?: This is maybe the trickiest book to write about. How does one keep finding new ways to talk about Saga, a book that's pretty universally considered to be one of the best ongoings in comics? Well, for this month, I'm going to cheat. Instead, I just want to say this: how cool is it that we're getting two release from Fiona Staples in one week? She's maybe the most popular artist in comics right now, and she's on two of the most high profile titles at once. Well done, her.
---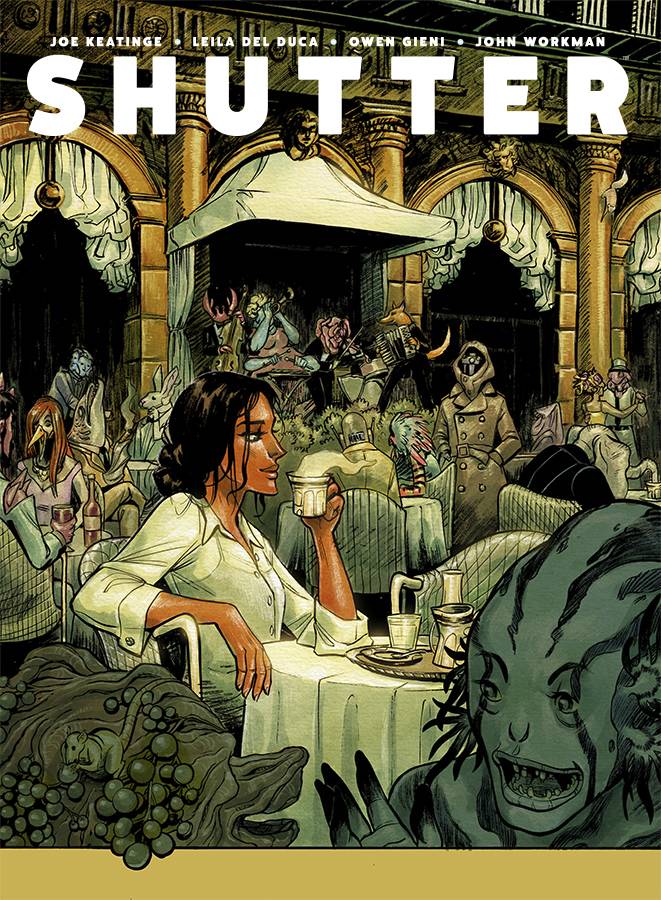 Shutter #13
Who Made It?: Joe Keatinge and Leila del Duca
How Much Does It Cost?: $3.99
Why Is It Worth a Read?: Shutter's straight up one of the best comics going right now. It's fiercely imaginative, repeatedly surprising and very beautiful. Del Duca's art is perfect for the book, as she's an incredible storyteller and a superb partner for bringing Keatinge's scripts to life. Long story short, if you aren't already reading it, you're missing out. Get on it people.
---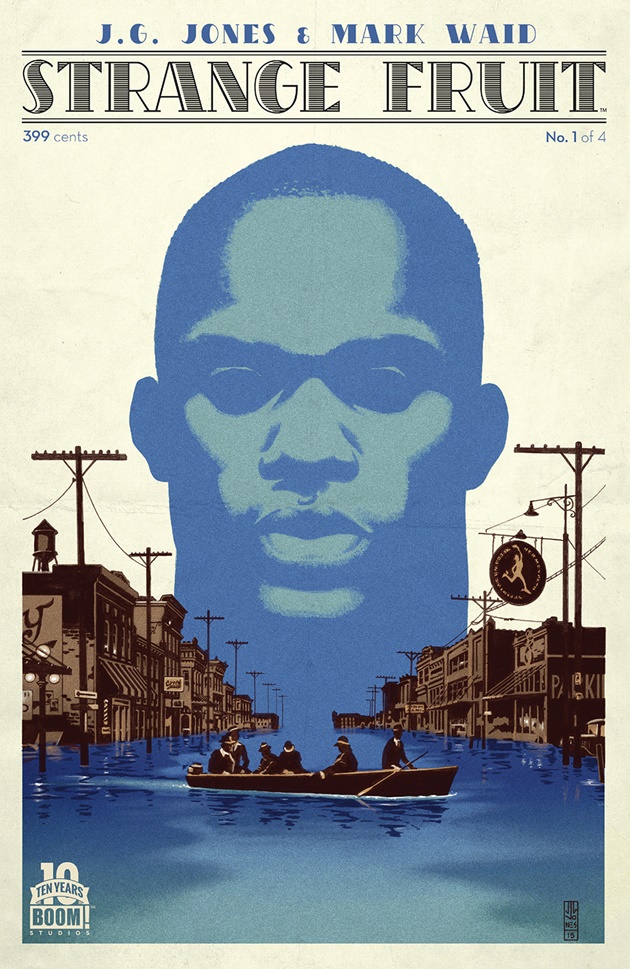 Strange Fruit #1
Who Made It?: Mark Waid and JG Jones
How Much Does It Cost?: $3.99
Why Is It Worth a Read?: This is yet another book that I know fairly little about. I think it takes place in the 1920's and it's in the south? Of Mice and Men is evoked? It matters not, really. I'm here for Waid and JG Jones. It's nice to see Jones back on interiors, as it's been a good long while since I can remember him doing comic work on a regular basis (was it Final Crisis?). It's a book that I'm into for the creators, and the fact that the art form itself is so versatile it matters more to me that it's good rather than something that obviously fits my interests.
---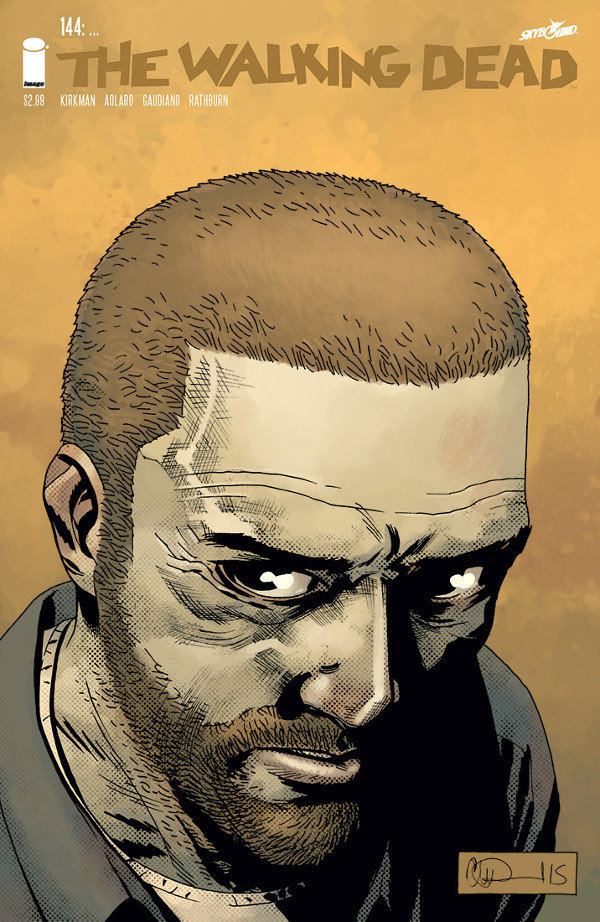 The Walking Dead #144
Who Made It?: Robert Kirkman and Charlie Adlard
How Much Does It Cost?: $2.99
Why Is It Worth a Read?: According to the last issue's letters column, things are going to get nasty here. What exactly that means for a book that is filled with massively dire circumstances and violent deaths, I don't know. All I know is when Kirkman promises blood, there will be blood. Maybe this will be the time where Rick Grimes finally meets his maker.