The Pull: A Look at the Comics Dropping the Week of March 29th
It's a rather weird week, with as many game time decisions as new comics coming home with me for sure, and even more trade waiting titles than either of those. We'll look at that and more in this week's edition of The Pull.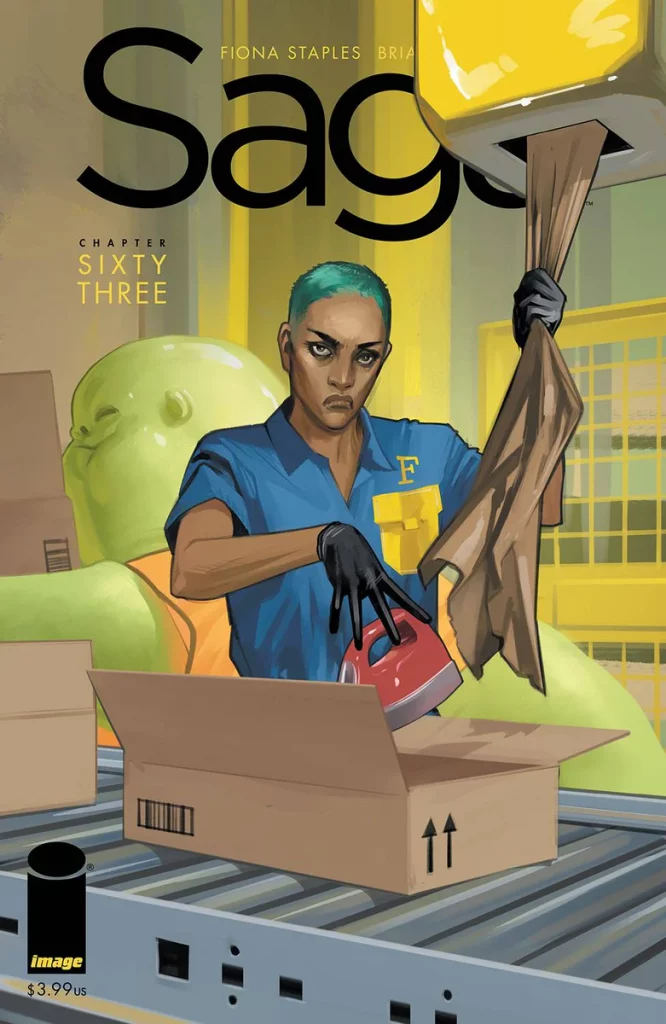 Comic of the Week: Saga #63
If it's at all possible for a comic like Saga to feel underrated, we might be there. The conversation used to feel towering around it, but now it's comparatively subdued. That's understandable. It was off the stands for a fair bit. But I'll say this: the quality has not waned. It continues to be a wildly entertaining, incredibly dramatic, and beautifully crafted comic book, with Fiona Staples at the peak of her powers, Brian K. Vaughan offering moments both rousing and distressing, and Fonografiks doing his thing as well as anyone in the game. And that's without even commenting on To Be Continued, the title's letters column that is as engrossing as the comic itself at times. Saga…still good! You heard it here first!
Also: I love this cover. Fiona's such an ace. It's always a delight to see what she comes up with.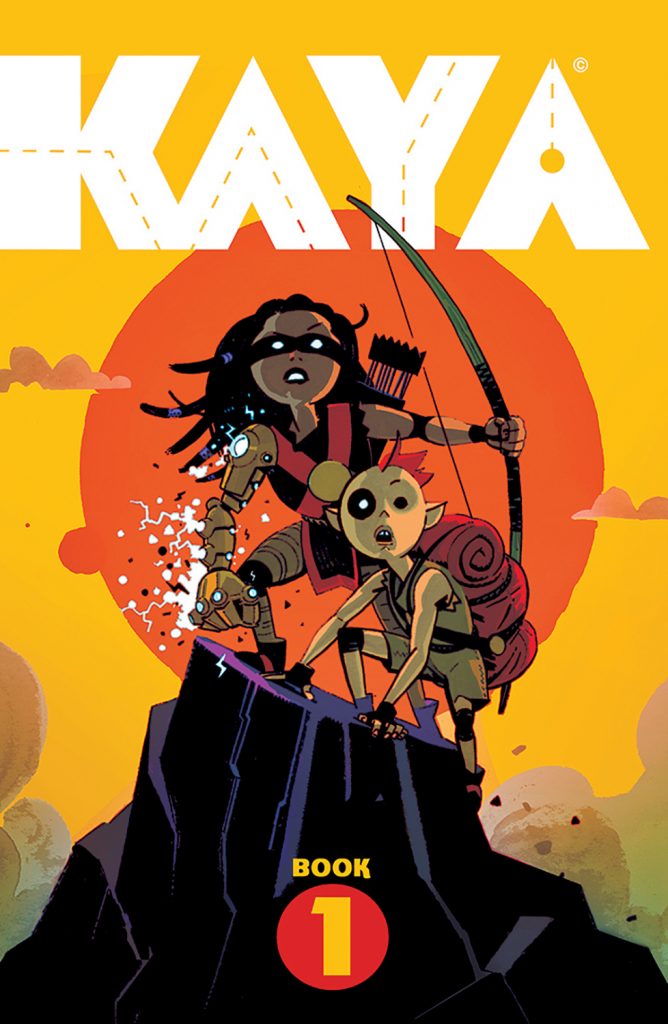 Trade of the Week: Kaya TP
As noted before, I'm a very big fan of Wes Craig's Image series Kaya. It's one of my favorite titles running right now, and its first arc is a brilliant mix of exceptional character work and remarkable craft. This is Craig at the peak of his powers, and while it definitely merits a buy in single issues – especially considering it's going to feature regular in-between arc issues that delve into the background of the cast that will not be collected – if you've missed the story so far, I couldn't recommend this book more highly. It's the product of a lot of influences (Bone, Lone Wolf and Cub, etc.) all being put through Craig's filter, with the result being much more than a simple extrapolation of its influences. It's a gem, and one everyone should definitely be reading.
The rest of this article is for
subscribers only.
Want to read it? A monthly SKTCHD subscription is just $4.99, or the price of one Marvel #1.
Or for the lower rate, you can sign up on our quarterly plan for just $3.99 a month, or the price of one regularly priced comic.
Want the lowest price? Sign up for the Annual Plan, which is just $2.99 a month.
Learn more about what you get with a subscription